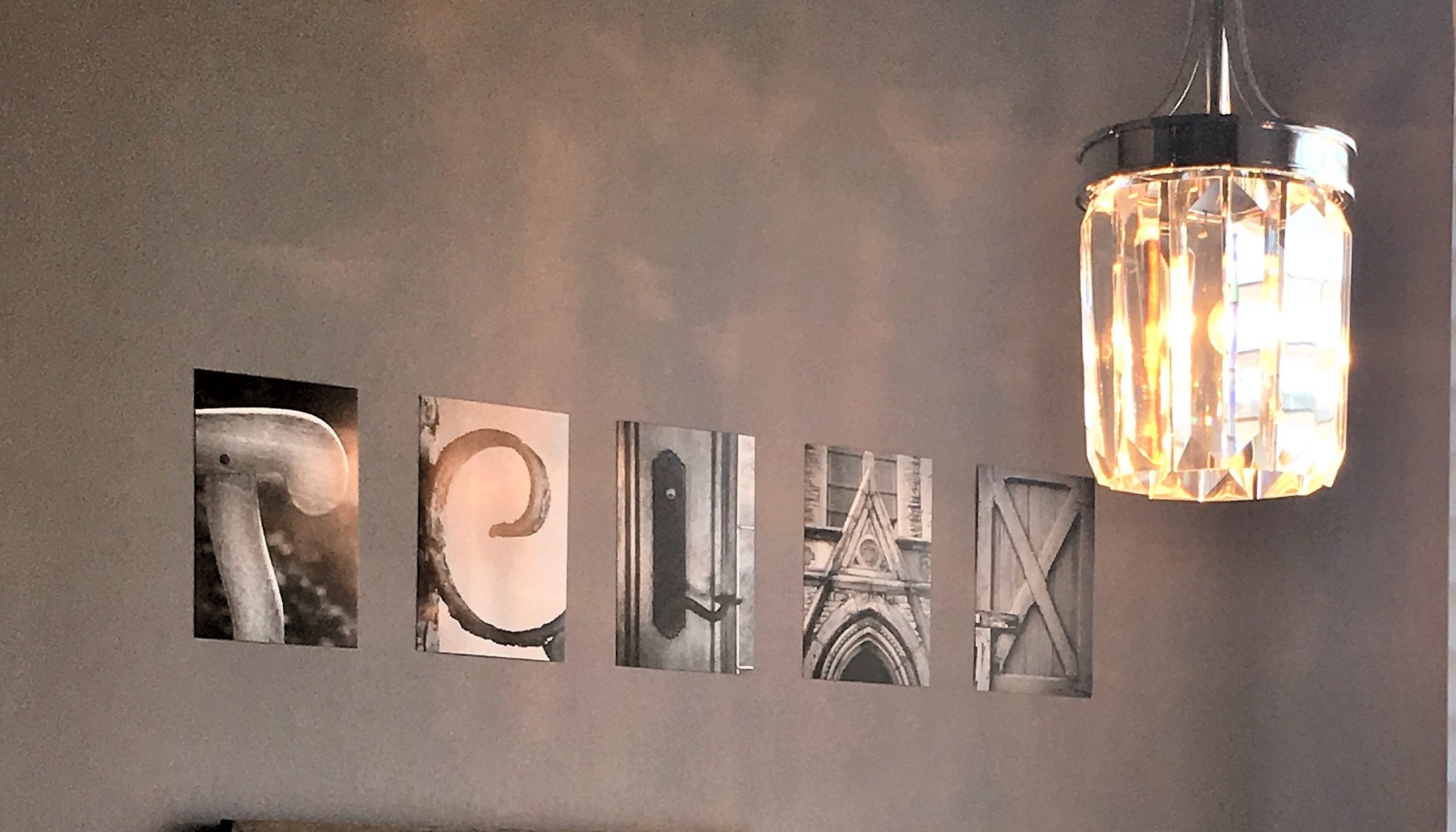 A continuation of my 17 shades of gray project was an update of the master bath.  The paint color selection in this room was much simplier.  I liked my first choice for this room.  Moonlit Orchid from Sherwin Williams isn't too purple, or too blue, or too green, or too brown.  This shade of gray is exactly what I was looking for.
Still a work in progress, I have changed out the can lights over the Jacuzzi and replaced them with these beautiful hanging lights from The Home Depot.  The prisim detailing casts wonderful colors of dancing light onto the walls.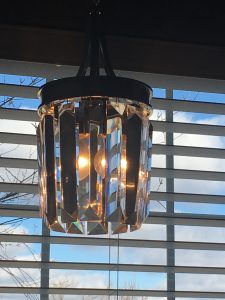 Below is a photo during daylight hours, and one after dark.  In both, the splashes of moving light from the fixture are visible.