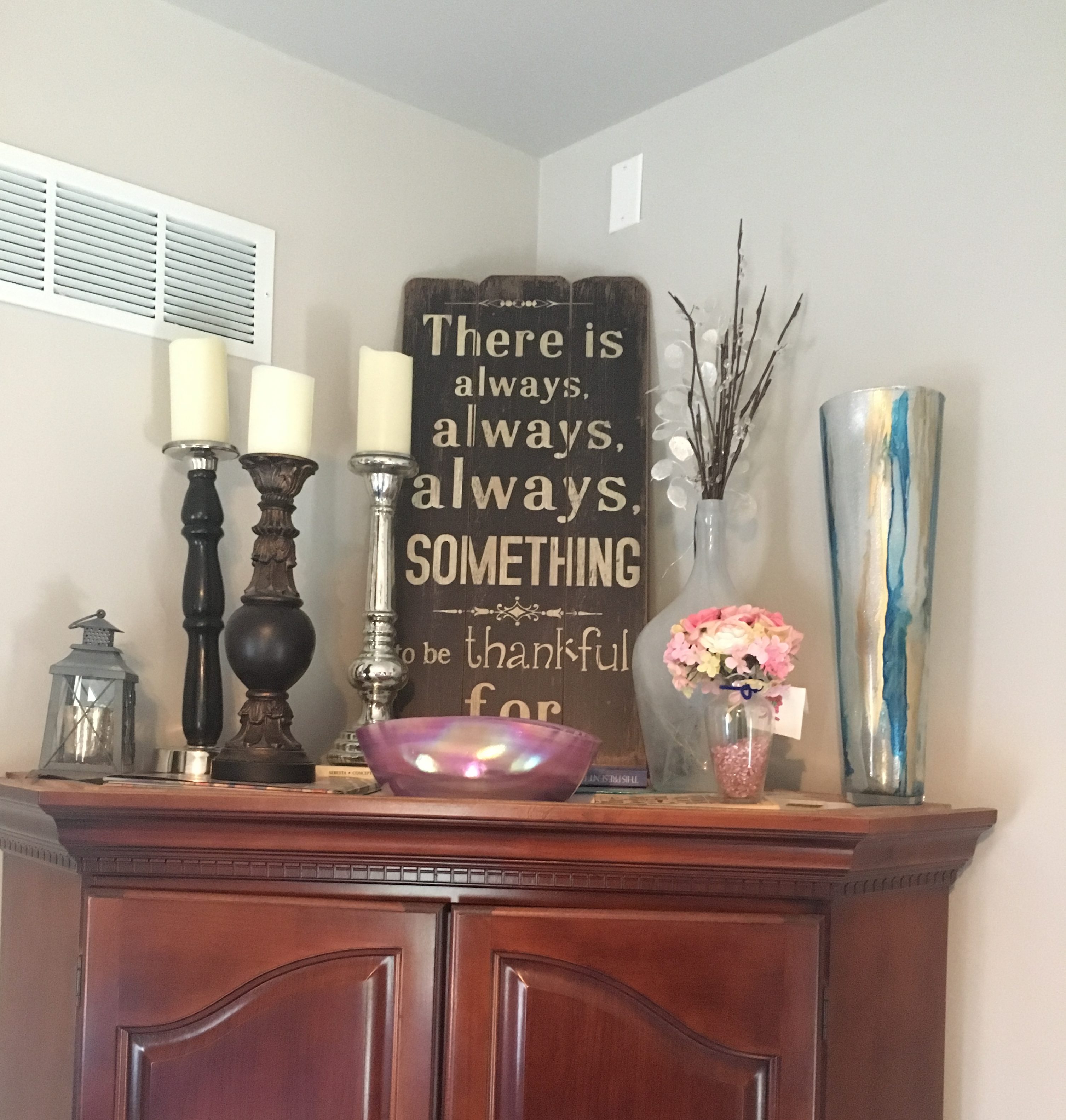 The project that I have begun to call 17 shades of gray began innocently enough.  I wanted to update our master bedroom with some new paint, bedding and accessories.  I jumped right in and went to the paint store.  After selecting a few paint chips, I brought them home to check in the room.  Choosing a color, I purchased my paint and began painting.  I knew lighting made a difference in how a color looked on the wall, but what I didn't realize was how difficult it was going to be to find a gray that didn't look green and didn't look blue in our bedroom.  I think the problem is the shape of the room and the location of the windows.  This particular room has windows facing North, East, and Northwest.  I think it didn't help matters that the attached master bath has a large Southerly facing window.  I tried multiple colors from multiple paint manufacturers.  I asked for help at paint stores, I read all that I could find about choosing the perfect shade of gray.  What I found out, in the end, is that I needed to purchase several samples and paint large sections of the walls to be able to really see the colors.
What turned out for this room to be the perfect shade of gray is Alpaca from Sherwin Williams.  It's a light fresh gray that leans a little to the warm side, but not so much that it looks muddy.  It also doesn't look blue or green.
Our ceilings are quite high and we like to keep them painted, but not necessarily the exact same color as the walls.  For the master bedroom, I decided to go with the same color on the main part of the ceiling and go a little darker for the raised portion.  I chose Sherwin Williams Moonlit Orchid for the darker portion.  This gray is a bit darker, and leans slightly purple, but is still a very clean gray.  This color is one that Sherwin Williams recommends as a coordinating color with Alpaca.
Keeping my original furniture I updated the accessories and bedding in the room.  One of the first things I did was update the top of my armoire.  How I chose my accessories for the armoire top can be found here.
The one purchase I still need to make for the master bedroom is a headboard.  I think I want to go with a tufted headboard.  I just have to find the perfect one.