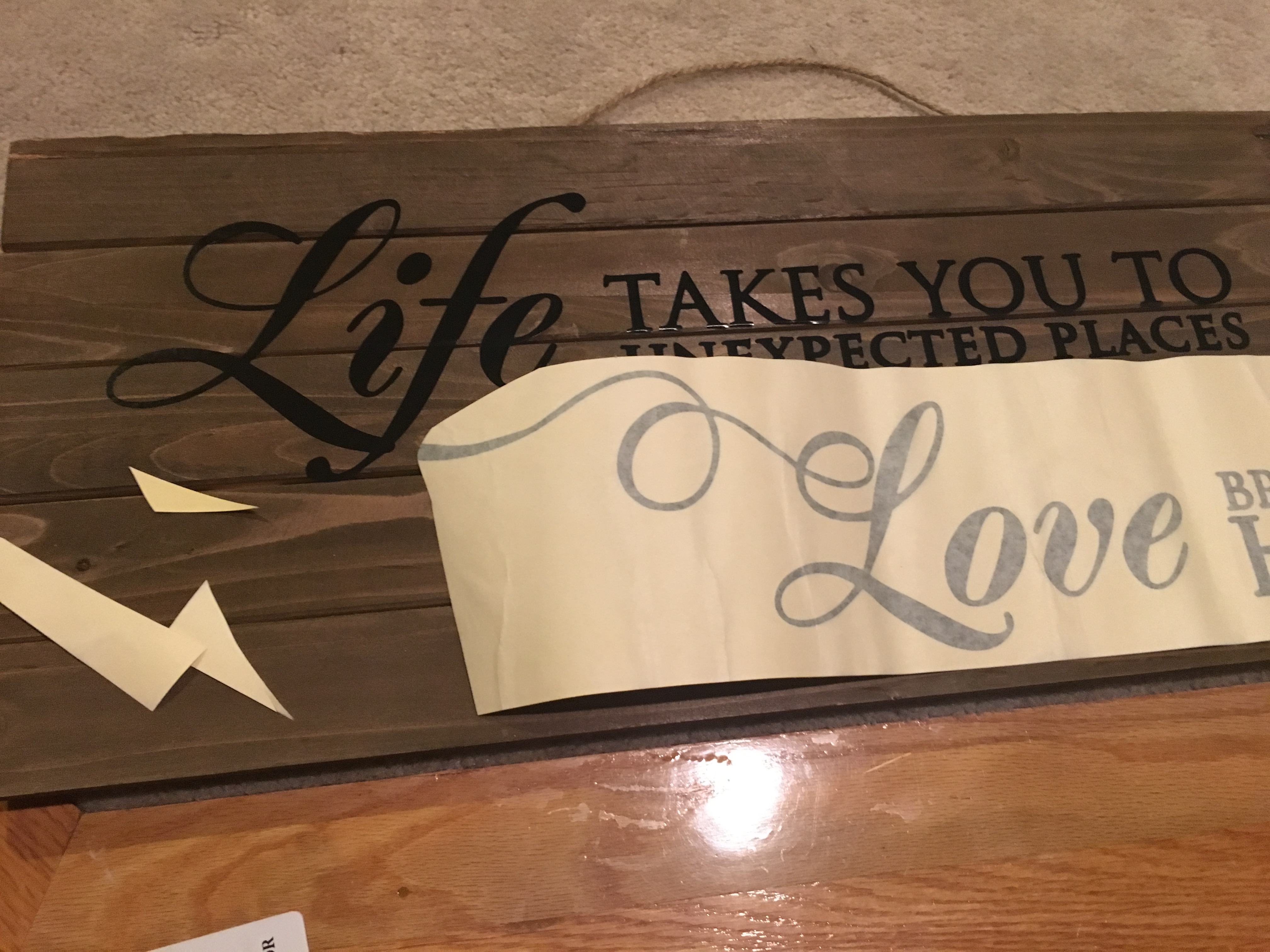 Family Entrance /Command Center Beginnings
After going through 17 shades of gray looking for the perfect color for our master bed and bath, I'm not looking forward to selecting a paint color for the long hallway that leads to our garage.  However since this is a long hallway, it's the perfect area to add a command center, and starting on that project may just give me the inspiration I need to tackle choosing a paint color again!
As you know, I try to let functionality lead my style choices, even if that isn't always easy.  To help me decide what I needed in this command center, instead of just picking what would look pretty, I didn't put away anything that my family dropped in the hallway for a week.
The super-messy results guided me to realize I need a place for the following:
coats, hats, gloves
shoes
backpacks/purses
glasses
receipts
mail
keys
reuseable grocery bags
timely papers and reminders for school and sports
items which need to go downstairs
As a beginning, I have 2 sets of hanging baskets, a key holder, a hanging organizer with one large basket, 2 smaller bins, and several hooks, and finally a decorative/functional piece which consists of sliding barn door type doors, a chalkboard, a corkboard, and a magnetic board.
But first, lets begin with this purely decorative item.  I knew I wanted something over the door with some type of message reminding family they are loved each time they leave the house but I wasn't sure exactly what I wanted.  I had in mind something that says to be safe, have fun, and come home, though much more elegantly than that.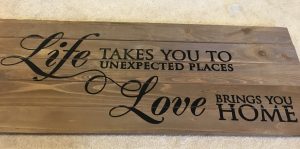 For directions on how to make this, please click here.