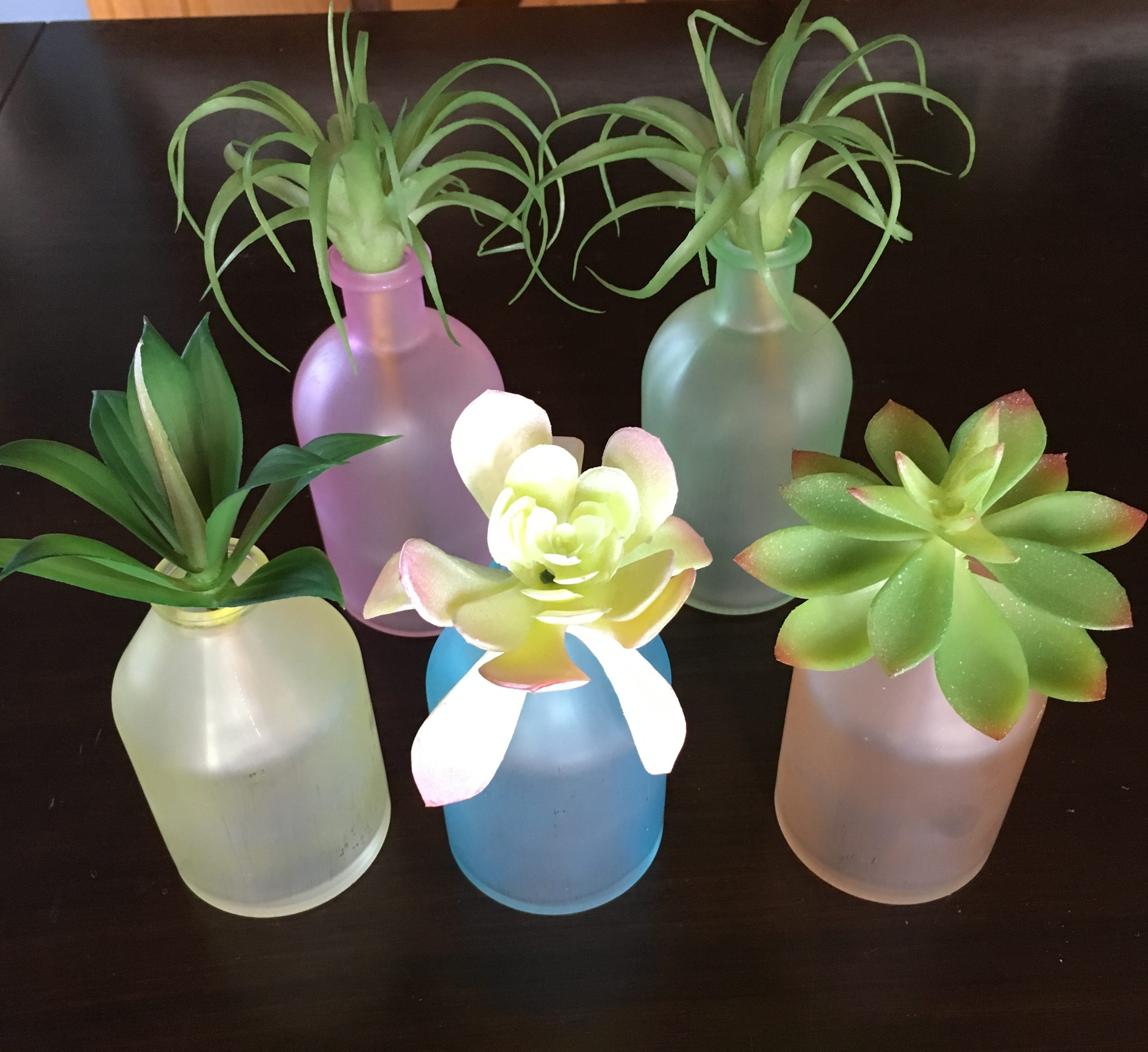 Transform Plain Glass Vases into Gorgeous Sea Glass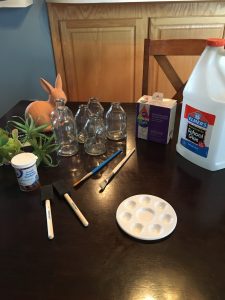 Using only a couple of items you most likely have around you home you can give plain clear glass the lovely look of seaglass.
I started with simple glass bud vases which I purchased for $1.00 each at the Target dollar spot.  While I purchased mine at Target, similar bud vases can be found here.
Before I began, I cleaned each of the vases with rubbing alcohol to make sure I  started with a clean surface.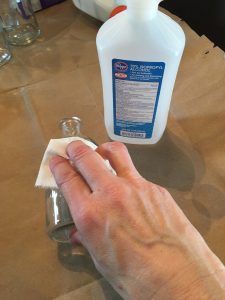 All you need to transform plain glass into lovely seaglass is food coloring and glue.  I used Wilton Color Right icing colors.  Their color chart can help you achieve any color desired, however any type of food coloring can be used and I "borrowed" some glue from my daughter's slime stash.  Glue can be found at this link and food coloring can be found here.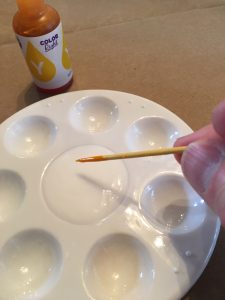 It takes less glue than you would imagine, so you will only need to mix a very small amount.  I added the food coloring with a toothpick so that I wouldn't get too much.  To achieve the look of seaglass I wanted to keep my colors light and very transparent.
Stir the glue and the food coloring until you get a smooth consistency of the color you are looking for.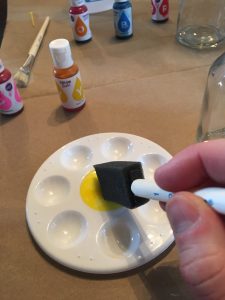 I used a sponge paintbrush to apply the glue mixture, but a small craft paint brush can be used as well.  It only takes a light coat of the mixture to achieve the desired results.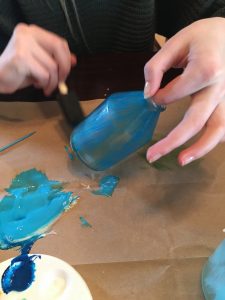 I will warn you, the mixture will leave brush marks when applied.  However as the glue dries, the brush lines vanish into a smooth finish.  You only want to apply a thin, but even coat of the mixture.  If you apply it too thickly it will not dry smoothly and the brush strokes will be visible in the final product.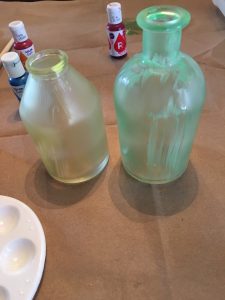 After the vases are completely dry the brush marks should vanish leaving a smooth, sea glass like finish.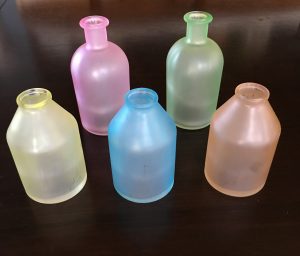 For spring décor, I added a succulent to each vase.  I was lucky enough to find these succulent stems at the Target Dollar Spot but a similar pack can be found here.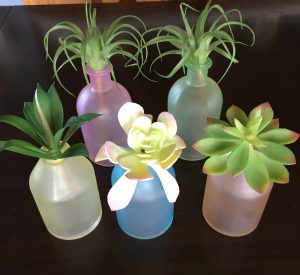 You can also achieve a different, but equally lovely look, using darker colors and more than one coat.  This vase has two coats and as you can see it's less transparent, but equally beautiful.  A vase similar to this one can be found here.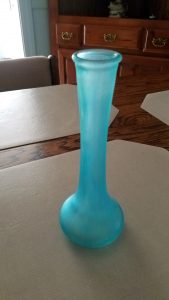 I hope you enjoyed this super easy DIY.  Please sign up for our newsletter so you don't miss any of the fun.
Disclaimer: We are a participant in several affiliate advertising programs including the Amazon Services LLC Associates Program, an affiliate advertising program designed to provide a means for us to earn fees by linking to Amazon.com and affiliated sites.  This program results in no added costs for you but helps support our web page.