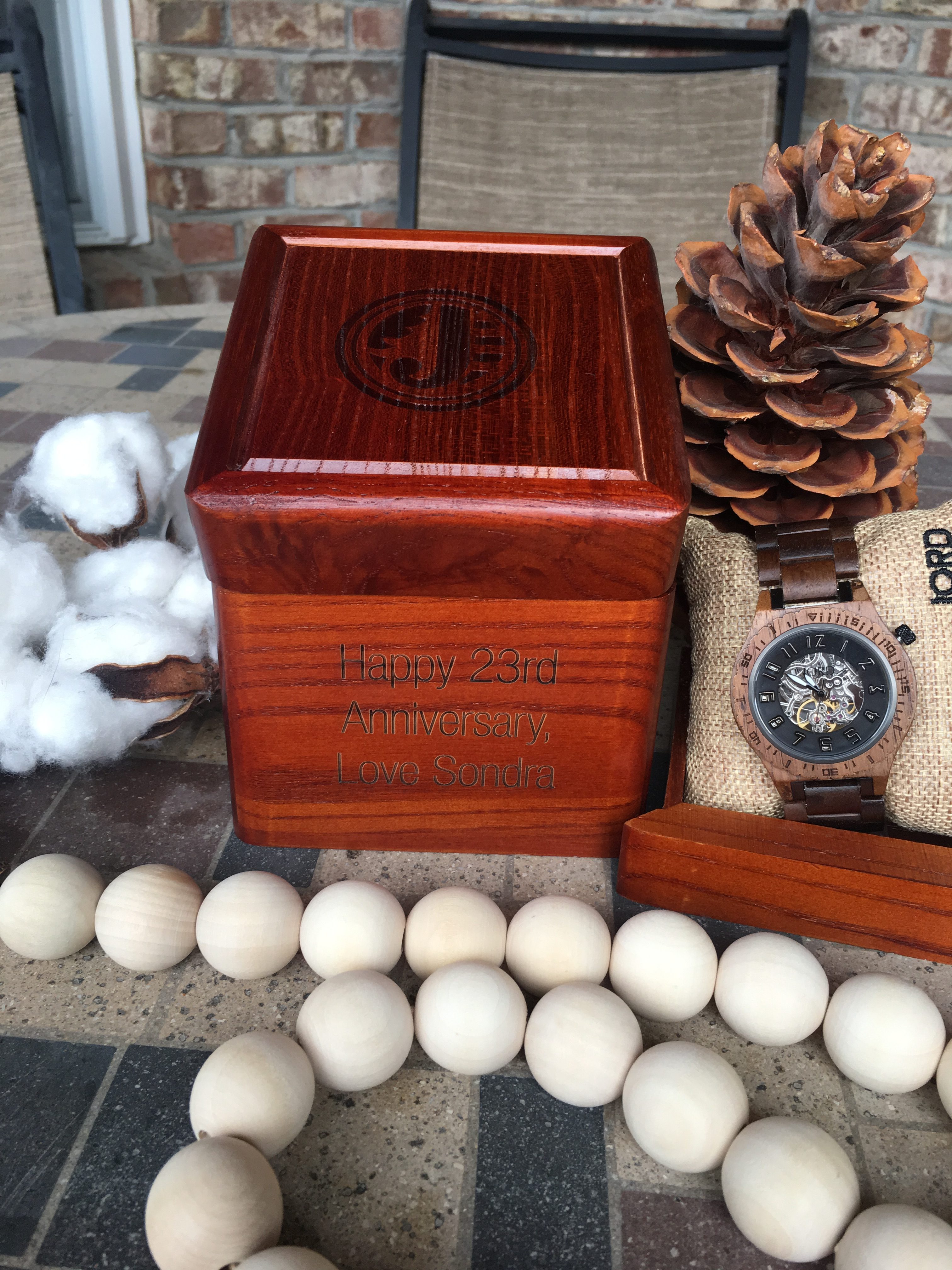 Post sponsored by Jord.  As always, all opinions are my own.
As this time of year rolls around, I am always left wondering what I can buy for my husband for our anniversary.  Many of us also face this same question as we approach our anniversary, Valentine's Day, birthday's, Christmas, whatever the gift-giving occasion might be.   Thanks to the kind people at Jord Wood Watches, I was able to give my husband a handsome , top-quality wooden watch for our anniversary this year.  He loves watches, and has quite a collection, however he has nothing compared to the wooden Jord watch.
They have many great styles available and the wood combinations are seemingly endless.  The kids and I had such a difficult time choosing.  We first looked at the Conway.  It's a very unique zebra wood and sandalwood combination and we just love it.  However, my husband does have a watch with a similar face so we decided to move on.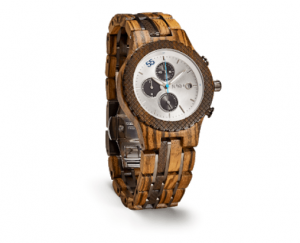 Next, we thought about the Hyde as it is such elegant choice.  It's beauty is in it's simplicity.  For this watch, we loved the sandalwood and olive with the light ivory face.  This watch is gorgeous!  We decided we wanted a watch with a peek at the inner workings of the watch, so we moved on from this one as well.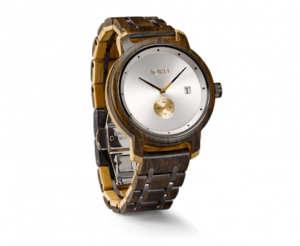 Finally, we choose the koi and black Dover and we couldn't be happier.  I have to say as great as this watch looks on-line, it is even more stunning in person.  This is probably the largest view of the inner-workings of a watch I have ever seen.  We love this one and are so happy with our selection – though all of the watches are great and I have a feeling I would have been able to say we were happy with our selection no matter which watch we ended up choosing.  Selecting one certainly wasn't an easy task!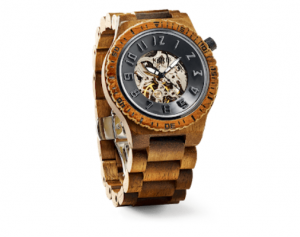 I'm so happy with the overall process of ordering and receiving the watch.  It was well packed, arrived quickly, and not only did the watch come engraved, the included storage humidor is also engraved, which was a very pleasant surprise.  In the box was also a cleaning cloth and a tube of natural finishing oil to care for and condition the wood components of the watch.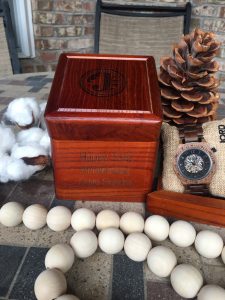 Since giving this watch to my husband for our anniversary he has worn it many times.   We couldn't resist taking a trendy photo as we checked the time on a very early morning flight.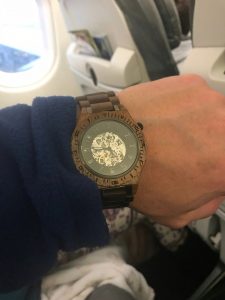 This versatile watch can go from casual to dress with ease.
Jord also has some beautiful women's watches and I absolutely love the Cora Polaris in walnut and midnight blue.  It's the perfect combination of wood and metal, dark and light.  The midnight blue face is the perfect backdrop for the Little Dipper depicted by Swarovski crystals and the hours are marked by rose gold stones.  I think this one is simply stunning.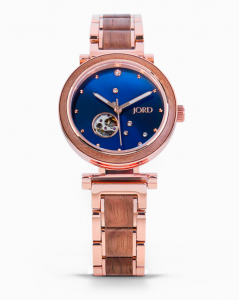 For Apple Watch lovers, there are even several great watch band options ranging from wooden bands to leather.