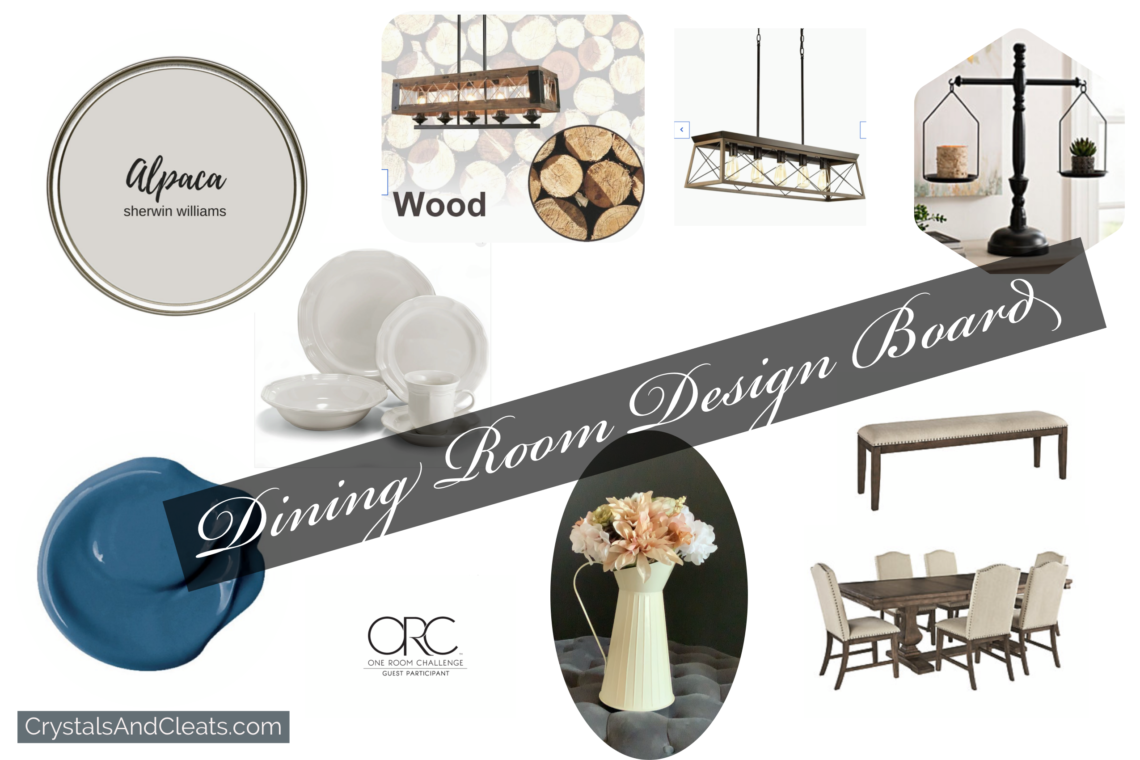 Farmhouse Dining Room – ORC – Week 1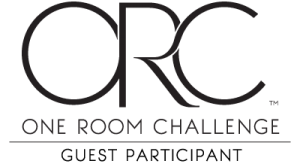 Hi everyone and welcome!  I'm so excited that you are here and thrilled to be joining the many designers before me to renovate my outdated space into a cozy modern farmhouse dining room as a guest designer for the One Room Challenge™. I hope you will follow along for the next 7 weeks.  I will be posting detailed weekly updates here, as well as daily updates on Instagram and Pinterest.  Be sure to follow along!
Before we jump right into my dining room, which is in serious need of an update, let me introduce myself.  I'm Sondra, my degree is in Computer Science,  though blogging is way out of my comfort zone.  My family and home are my passions and I love designing cozy spaces for my family and our friends.
I have read about the One Room Challenge™ over the last few years and I have always thought it sounded fun and inspirational, so I want to say thank you to Linda and the entire team for allowing bloggers like myself to participate as guest designers. If you are not familiar with the ORC, it is a six week event that encourages participants to completely transform one room in their home. [Due to the COVID pandemic, the Fall 2020 ORC is a 7 week event].
Now let's take a peek at our dining room as it is currently.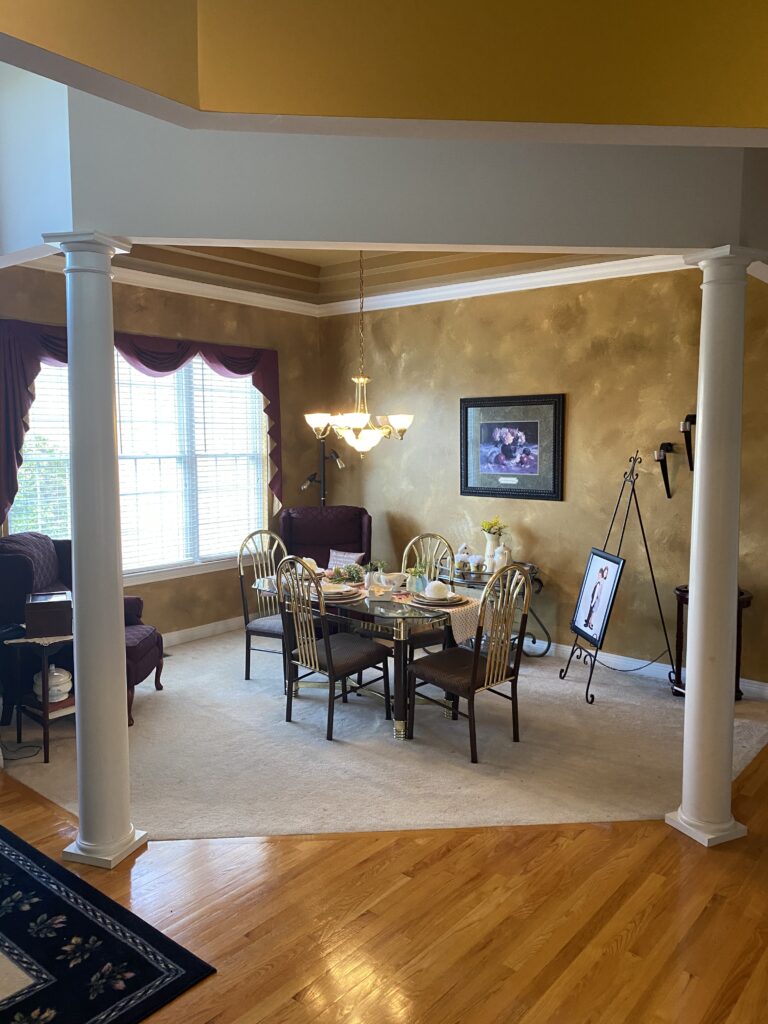 This has always been one of my favorite rooms to decorate seasonally, but the dining room hasn't had a major update in over a decade.  The table was a college graduation gift from my parents so, of course, it had to be small enough to to fit into my first apartment's tiny dining space.  I think the high ceilings and wide open spaces will be perfect for the modern farmhouse dining room I have planned.
The window treatments were another gift from my Mom, but she made these for our previous home, not this one.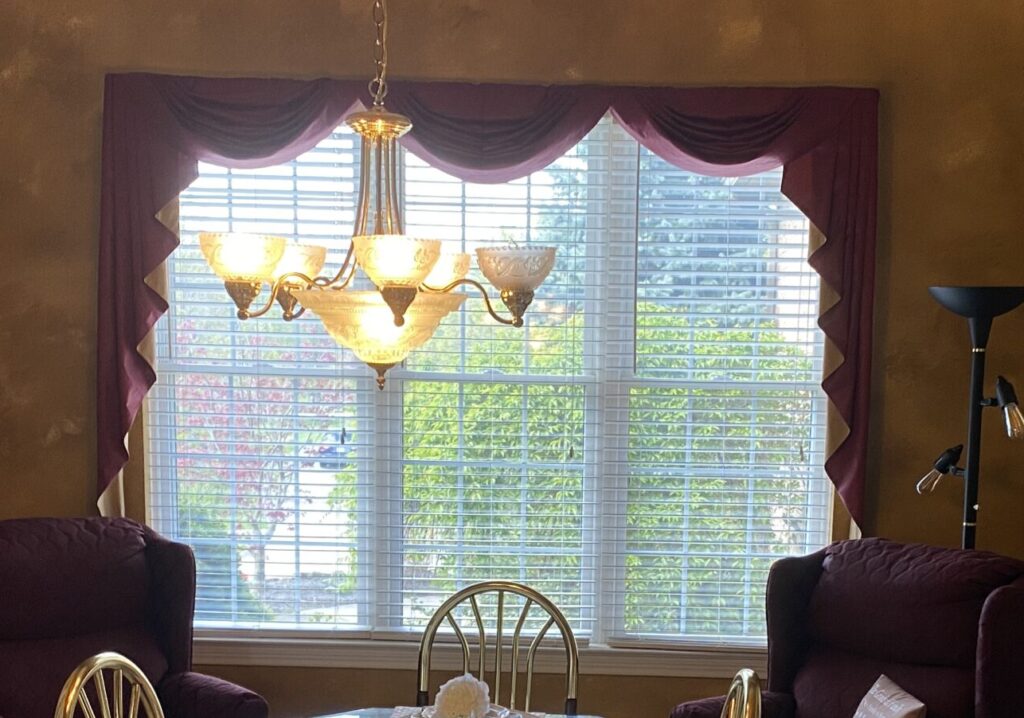 We chose this lighting fixture when we had the house build way back in 2001.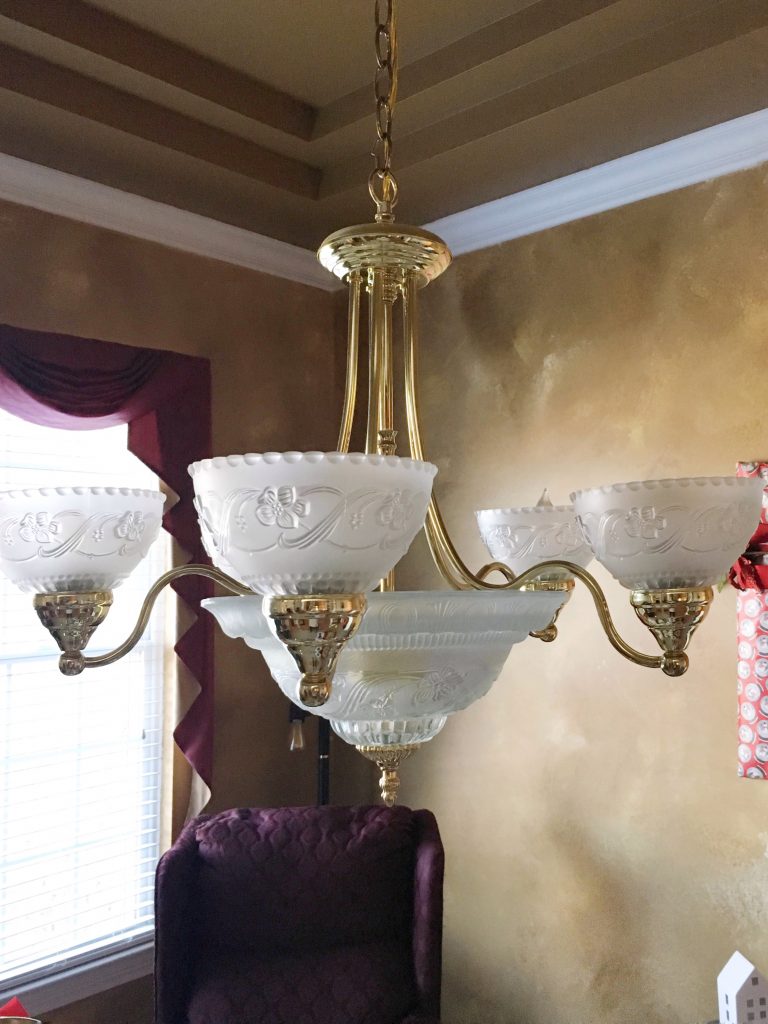 My plan is to keep this one piece of furniture.  The bar cart/wine rack was a house-warming gift from my parents when we moved into this home and I just love it.  I love changing it up with the seasons, and in wintertime, it is transformed into a hot cocoa bar!  Yumm!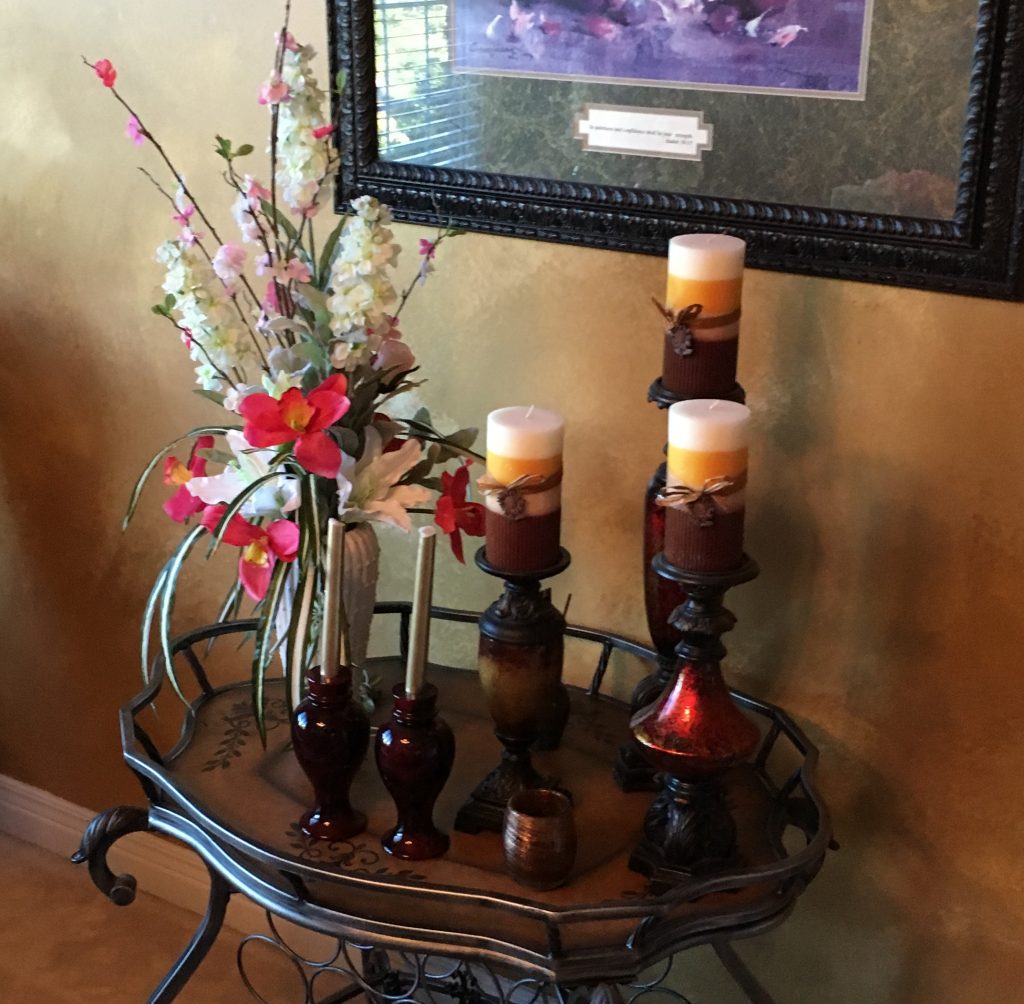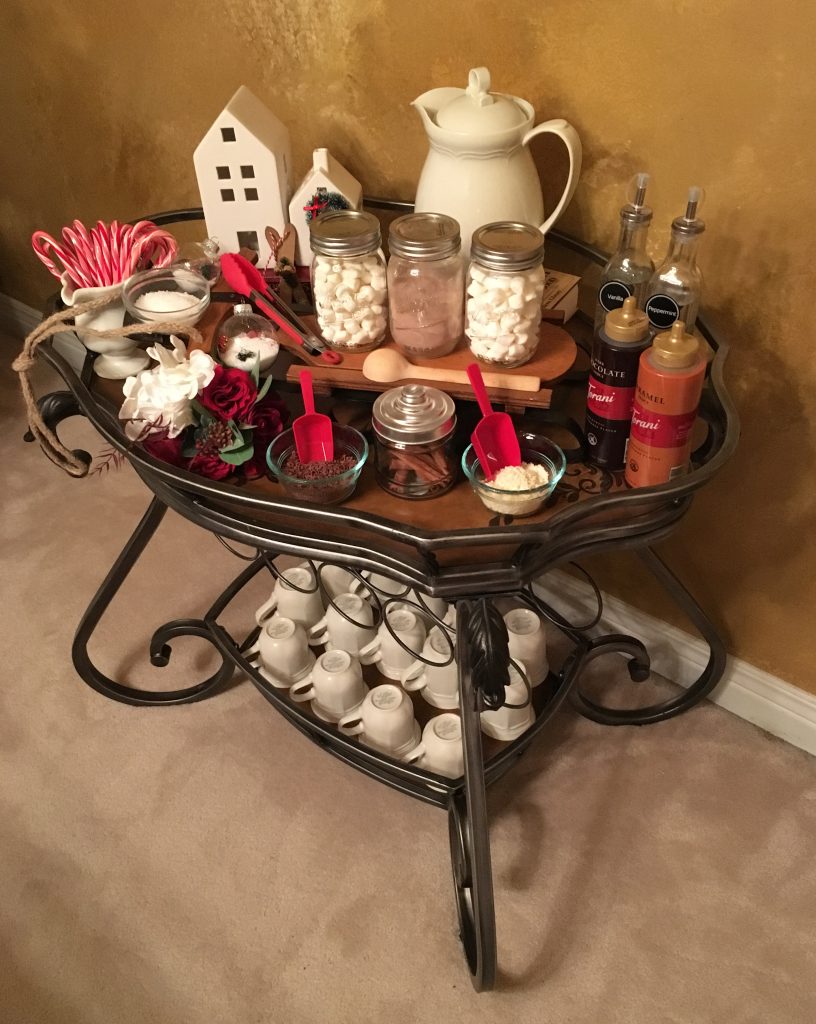 The wall treatment was from about 10 years ago, and while I loved it then, it is well past its prime.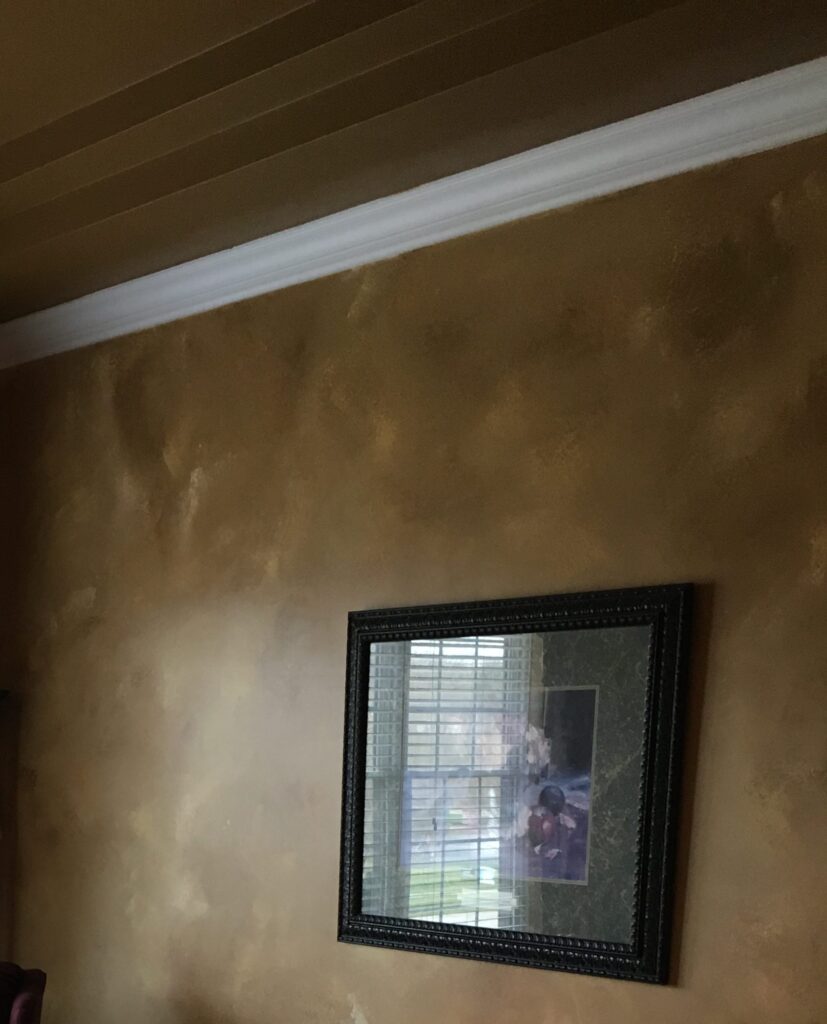 The Challenge
Unfortunately the carpet will have to stay for now as neither the time nor the budget will allow for it to be replaced with hardwood.  A good cleaning is all that's happening with the floor.  Fortunately for me, our daughter loves to shampoo the carpet, so win-win!  The carpet cleaner we use is an older version of this one and we love this carpet cleaning solution.
The Inspiration
When I first saw PPG Paint's color of the year for 2020, I loved it.  Chinese Porcelain is a rich blue color that is not too dark and not too light.  I had been planning to refresh the dining room anyway, but when I saw this color I knew I had my inspiration.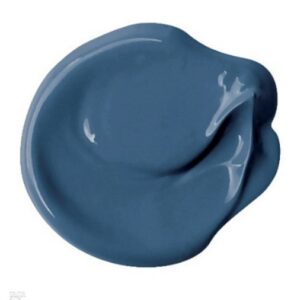 Next I began the search for a new table and chairs.  One requirement for our new table is a removable leaf, and I want one with a matching bench as well.  After checking out multiple options, we decided on the Johnelle from Ashley Homestore.  I love the style of this table. It will fit perfectly in a farmhouse dining room, but it also has a traditional feel so that it will not quickly look dated.
The Concept
The Suppliers
I would not be able to complete this outdated to modern farmhouse transformation of our dining room without the great products from the suppliers listed below.  This list, as well as other links on this post, may contain affiliate links where this site receives a small commission (at no additional cost to you) if purchases are make following these links.  The commission helps us keep this sight up and running and we appreciate your support.  All of the products are chosen by us and either used in, or considered for use in, our farmhouse dining room renovation for the ORC.
The "To Do" List
paint ceiling         window treatments           incorporate wine rack/bar cart

paint walls           replace table and chairs    create tablescape

steam clean carpet    add a bench                 Enjoy!

hang light            wall decor & accessories
Though I am much more well known in my hometown as the baseball and basketball coach who always makes cupcakes for her team, I am very excited to give designing a try!
Thanks for joining me, and don't forget to check back next week.  Follow me on Pinterest and Instagram for daily updates!
And be sure to hop over to the One Room Challenge™ to check out more designers.