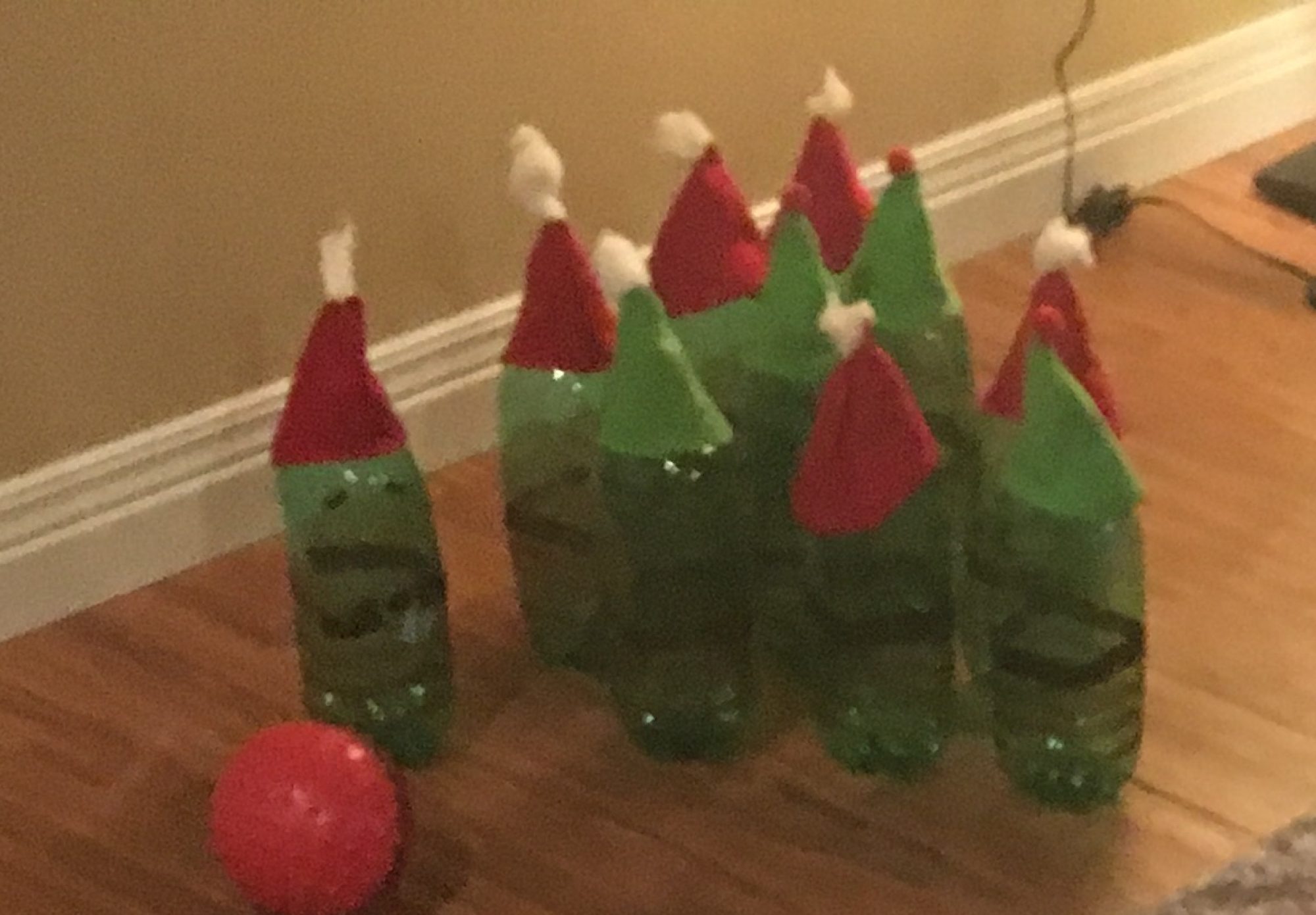 Elf Bowling How to Create and Play
The Elves were made by ….
(insert picture of elves)
On the red ball I used a black Sharpie to draw Santa's iconic belt.
We mark the line behind which the ball must be rolled using removable floor stickers from Oriental Trading Company.  In the past we have used the candy stickers, but after 3 years of use they need to be replaced so we plan to purchase the snowflake design this time.