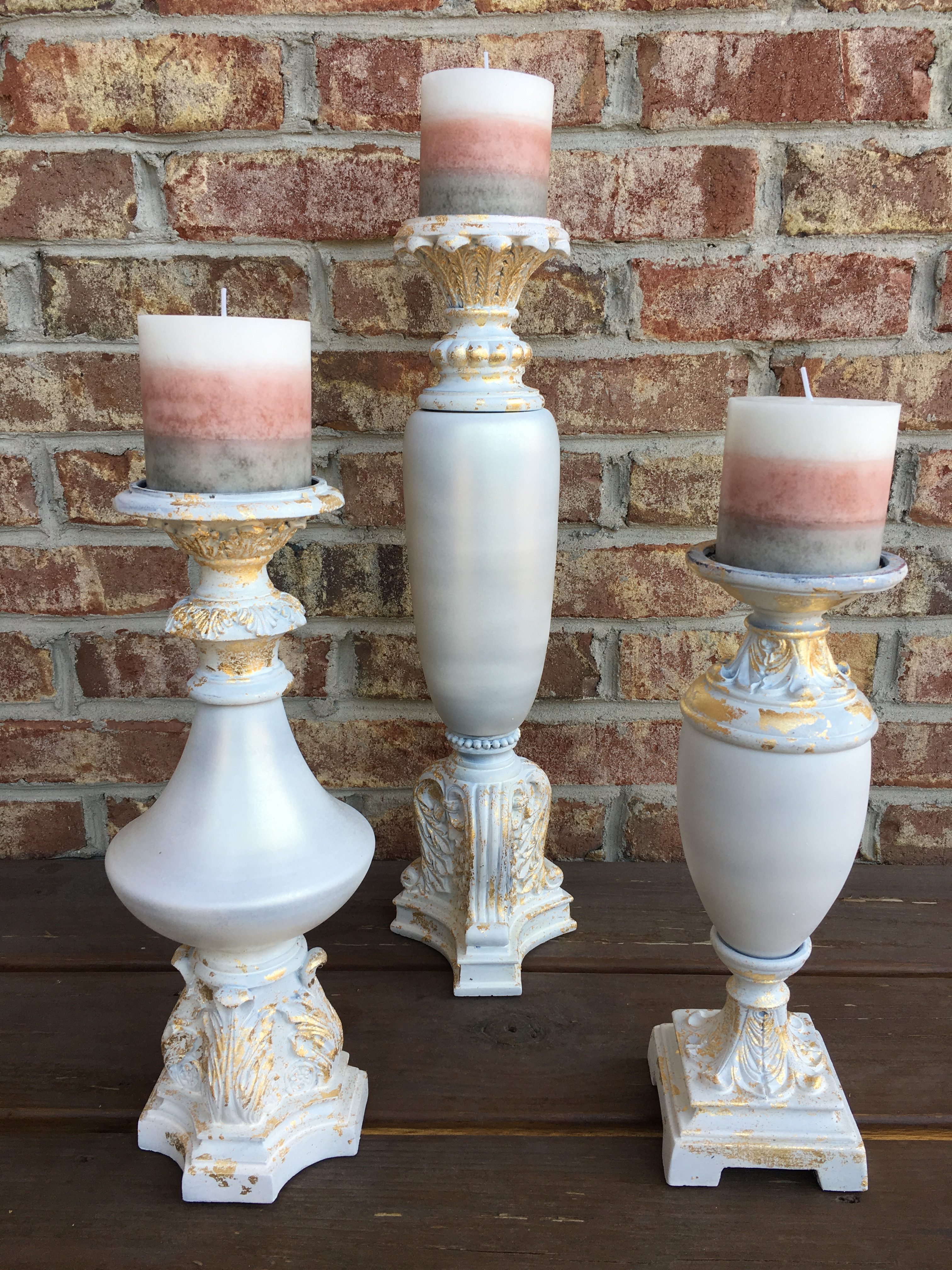 Updating the look of candlesticks with chalk paint
How to update outdated candlesticks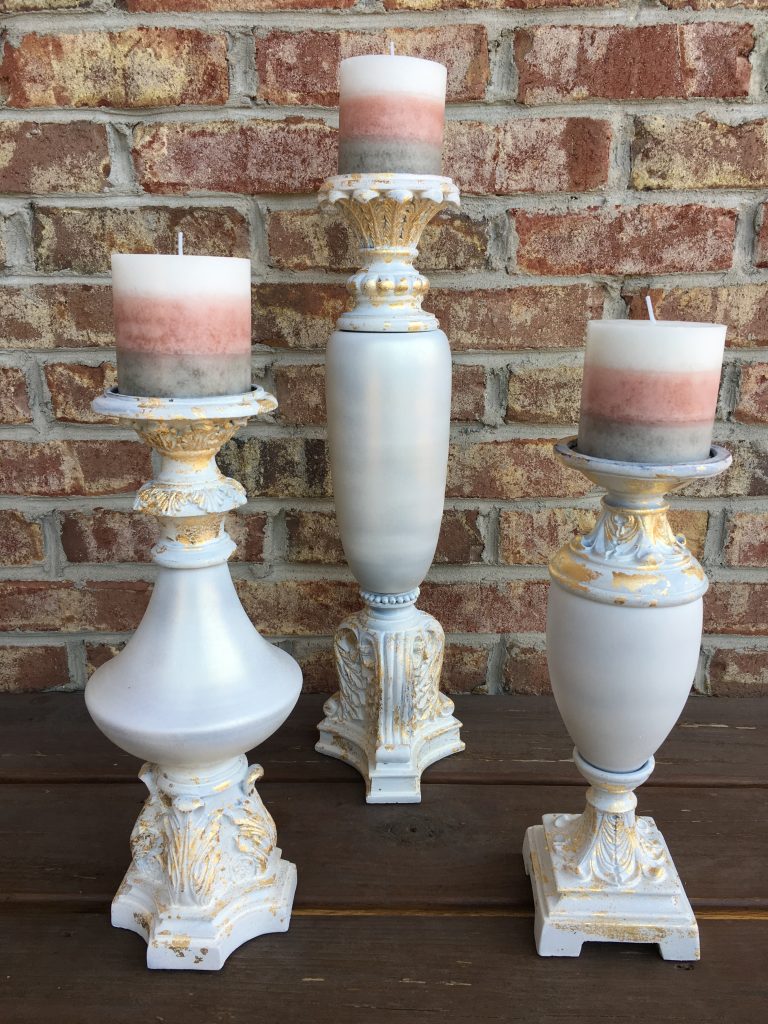 I have had these candle sticks for years and while I still love the shape and texture of them, the dark colors look outdated.

I knew I wanted to give them an update but until I found these blush, white, and greige candles I wasn't sure exactly how I planned to update them.  I found these candles at Target.  Well, I like to think they found me, isn't that how Target works after all.

Using the candle as inspiration, I decided to paint the candle sticks white and add some golden touches.  I first disassembled the candle sticks.  Each consists of 3 pieces.  The center piece is glass so I decided to paint the glass piece with a white chalk spray paint like this one:
Disclaimer: We are a participant in the Amazon Services, LLC Associates Program, an affiliate advertising program designed to provide a means for us to earn fees by linking to Amazon.com and affiliated sites.  

The chalk paint created a matte finish.  I allowed the chalk paint to dry overnight and applied a light overcoat of gold using a spray paint like this one.
While the overcoat dried, I began work on the tops and bases – all of which are wood.  To make sure I didn't loose any of the depth or detail of the wood, I first brushed on this pickling wash in cottage white.
Then I lightly rubbed the paint with a dry cloth, making sure there were no drips or runs in the crevices.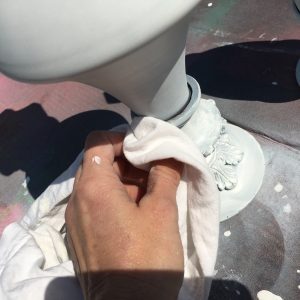 After I allowed this to dry I applied a light coat of the same spray chalk paint I used on the glass pieces.
If you love the look, but don't quite have the time, some similar candlesticks can be found here.