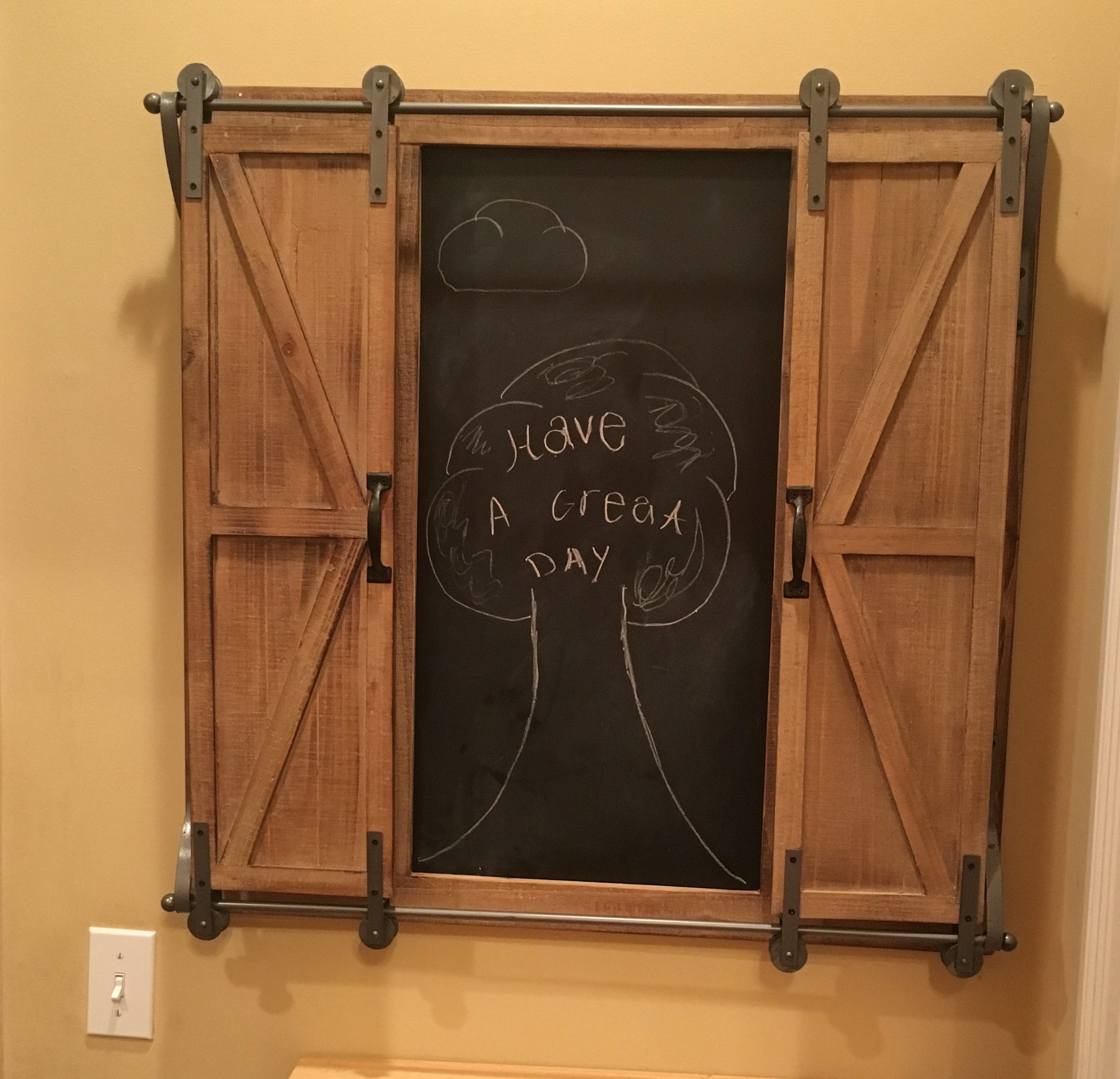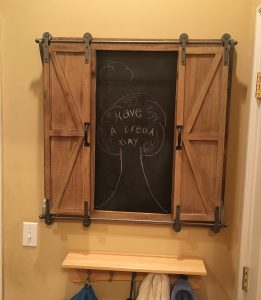 One of my most loved items for my command center is this cute barn door chalkboard/memo board/magnetic board from Kirkland's.  I love the farmhouse look of this item as well as its usefulness.  I love it when I can find an item that is not only useful but also trendy.
I sometimes use the chalkboard to remind us of important upcoming events, sometimes I use it to wish the littles a great day, great game, happy birthday, etc.  Other times we draw a happy pictures so that's the last thing we see before going out into bad weather.  We have found plenty of uses for the chalkboard.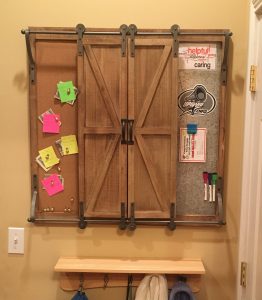 As for the corkboard, currently it is used as a "jobs for hire" board.  I have listed small jobs that need to be done around the house and have attached a certain amount of money to the note.  If one of the kids is looking for some extra money they can check there.  Any one at any time can select and item and start working on it.  Our only rule, at least so far, about selecting items is that you cannot choose more than one at a time, and you have to at least start on the item when you select it.
On the magnetic side, I am keeping track of schedules, coupons we plan to use in the next few days.  I also store my dry erase markers on the magnetic side.