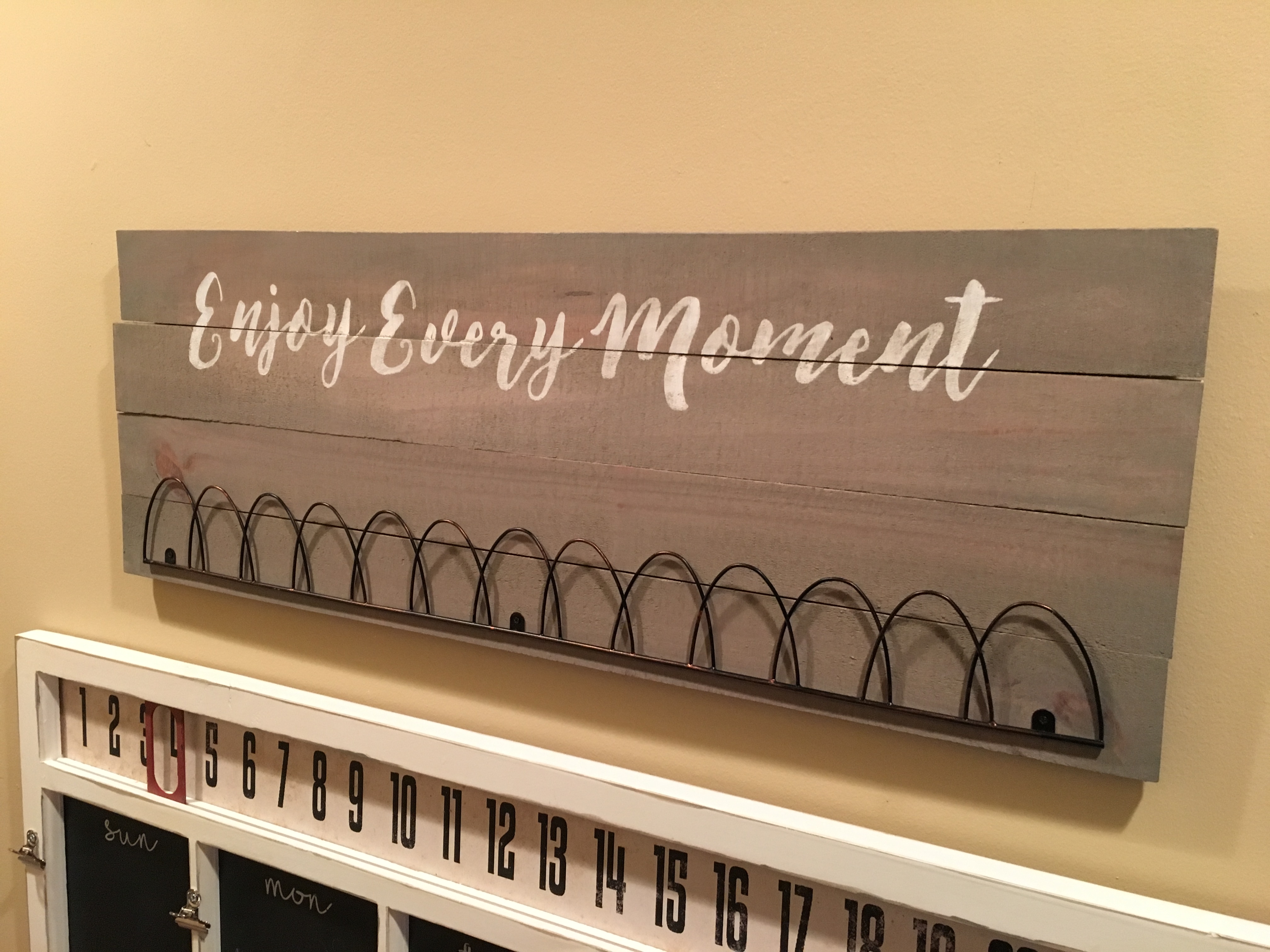 How to Transform Orange-y Oak to a Modern Whitewash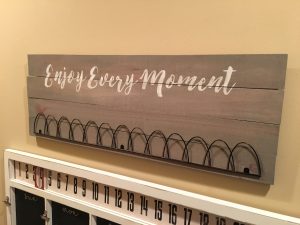 I found this cute little sign that is perfect for my command center – above the weekly calendar.  I love this piece, and it's placement, because we should all try to remember to enjoy every moment of everyday – not just the big moments or the big days!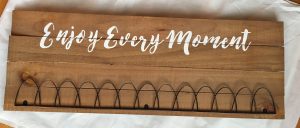 What I didn't love was the orange-y color of the piece.  To fit with my other items in the command center, I wanted to get rid of the orange and end up with a more modern farmhouse look of aged gray.
To achieve the look I wanted, I used a two-step process.
First I removed the metal hardware from the front of the piece and I added a whitewash.  I used this Cottage White Pickling Wash

Be sure to shake your pickling wash before you begin.  While the results of a pickling wash look like it would be a difficult process, it's really quite simple.  After shaking the jar of wash, use a brush to quickly apply a thin coat to the entire surface.  Wait about 30 seconds.  Then wipe the freshly painted surface with a soft cloth.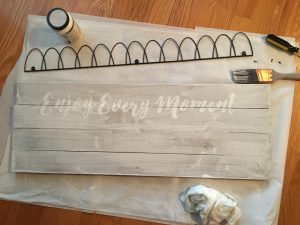 To achieve the results I desired, I waited overnight for the wash to dry then I used a second coat of pickling wash, this time in Driftwood.

Had I been trying to achieve a more uniform look, I would have lightly sanded the surface before I applied the first pickling wash.  I was going for a weathered look, and I wanted the imperfections to show so I was able to skip the sanding.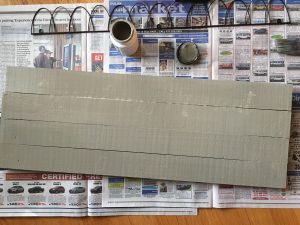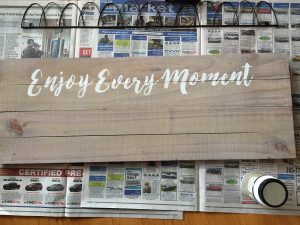 I'm so happy with my final product and it now fits in perfectly with the other elements of my command center.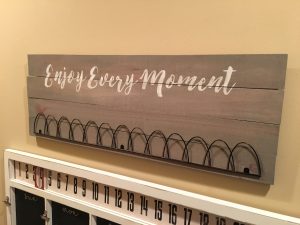 Let me know what you think!
Disclaimer: We are a participant in the Amazon Services LLC Associates Program, an affiliate advertising program designed to provide a means for us to earn fees by linking to Amazon.com and affiliated sites.  This program results in no added costs for you.