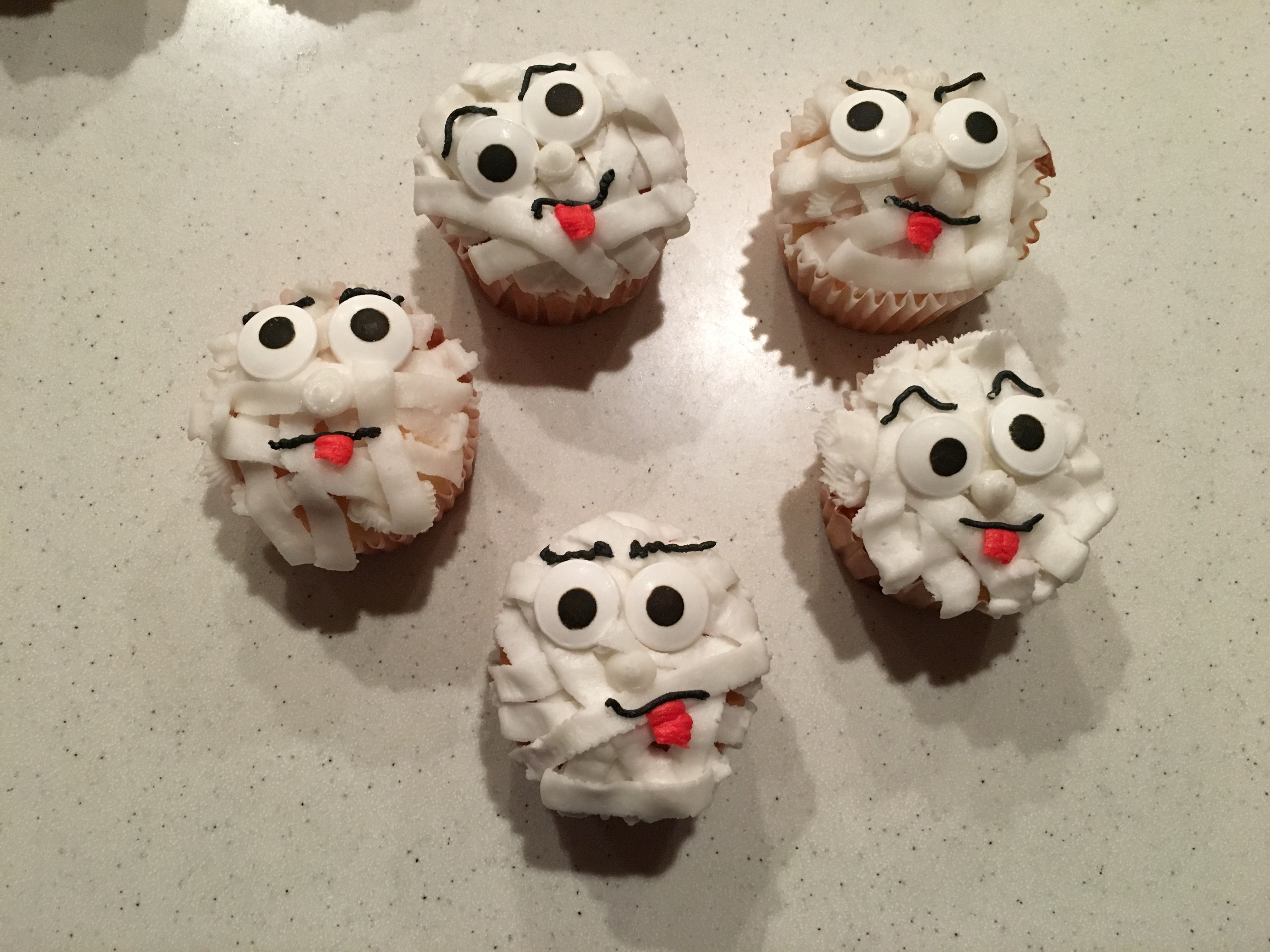 What could make for a better Halloween treat than these super cute and super spooky mummy Halloween cupcakes.  These cupcakes are much easier to make than they look.  They only require a couple of decorator tips, three colors of frosting, and some candy googly-eyes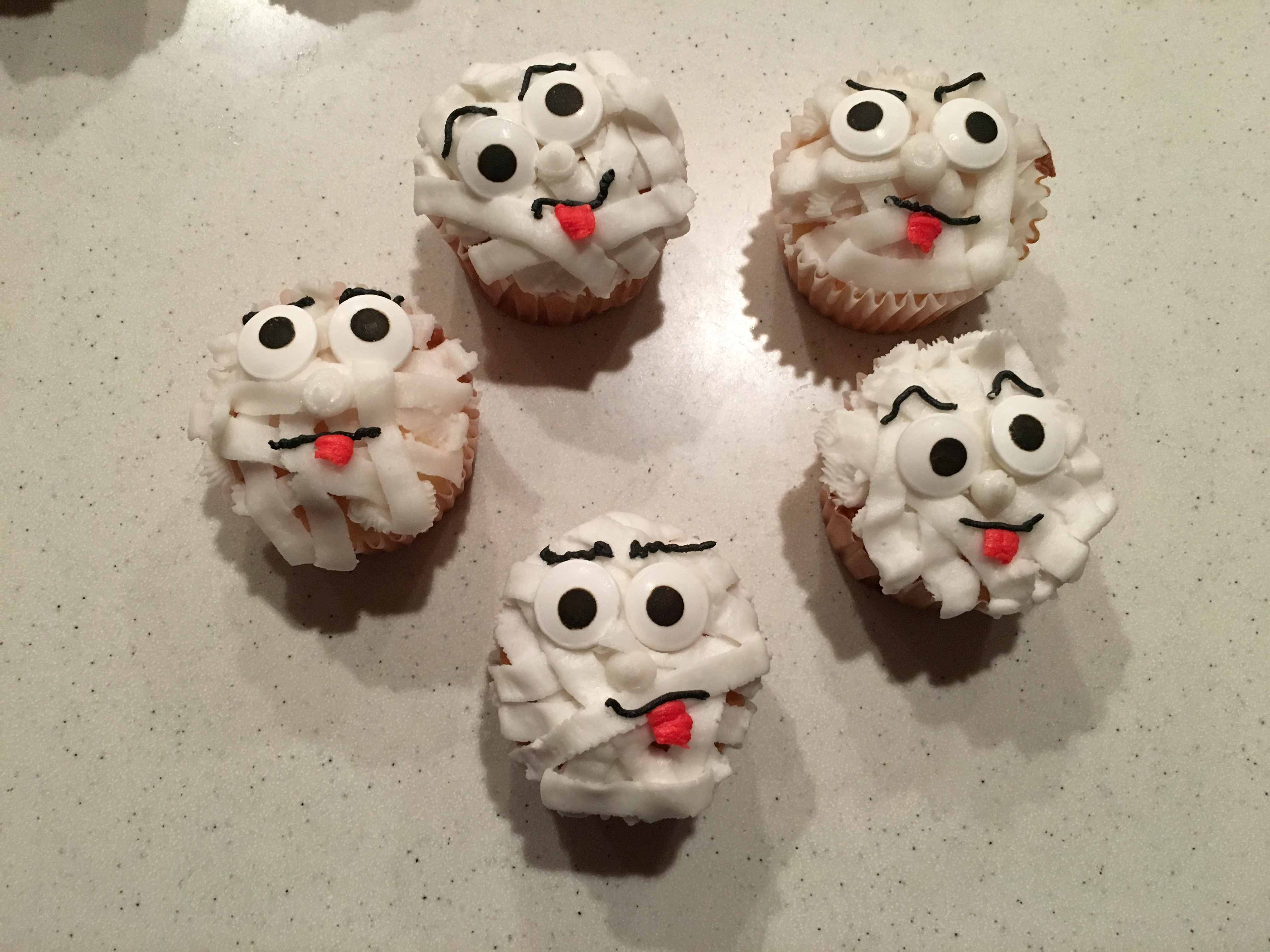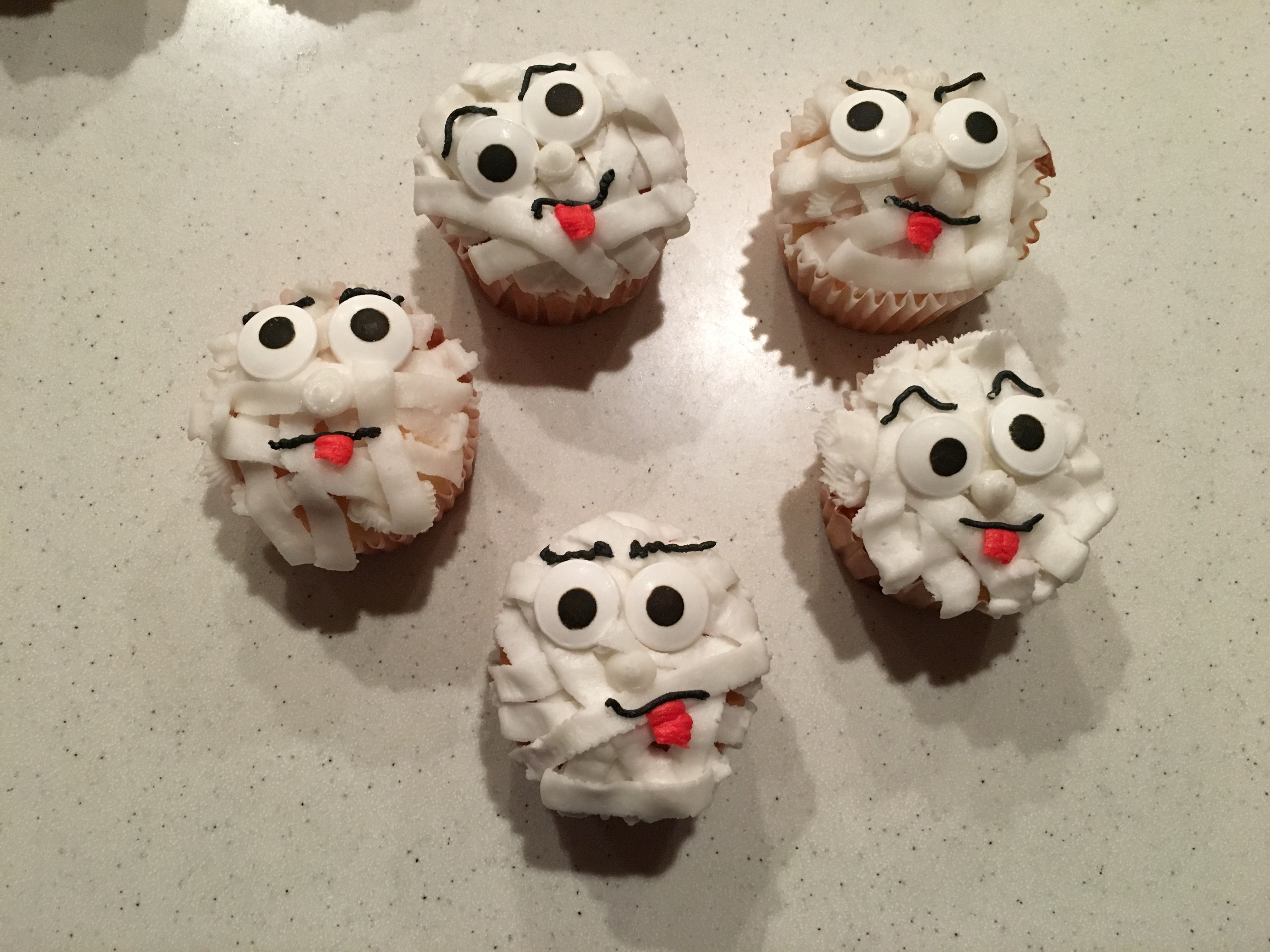 When creating these cupcakes, I tried to use as little black and red icing as possible as these two color require so much tint that the flavor of the frosting can be effected.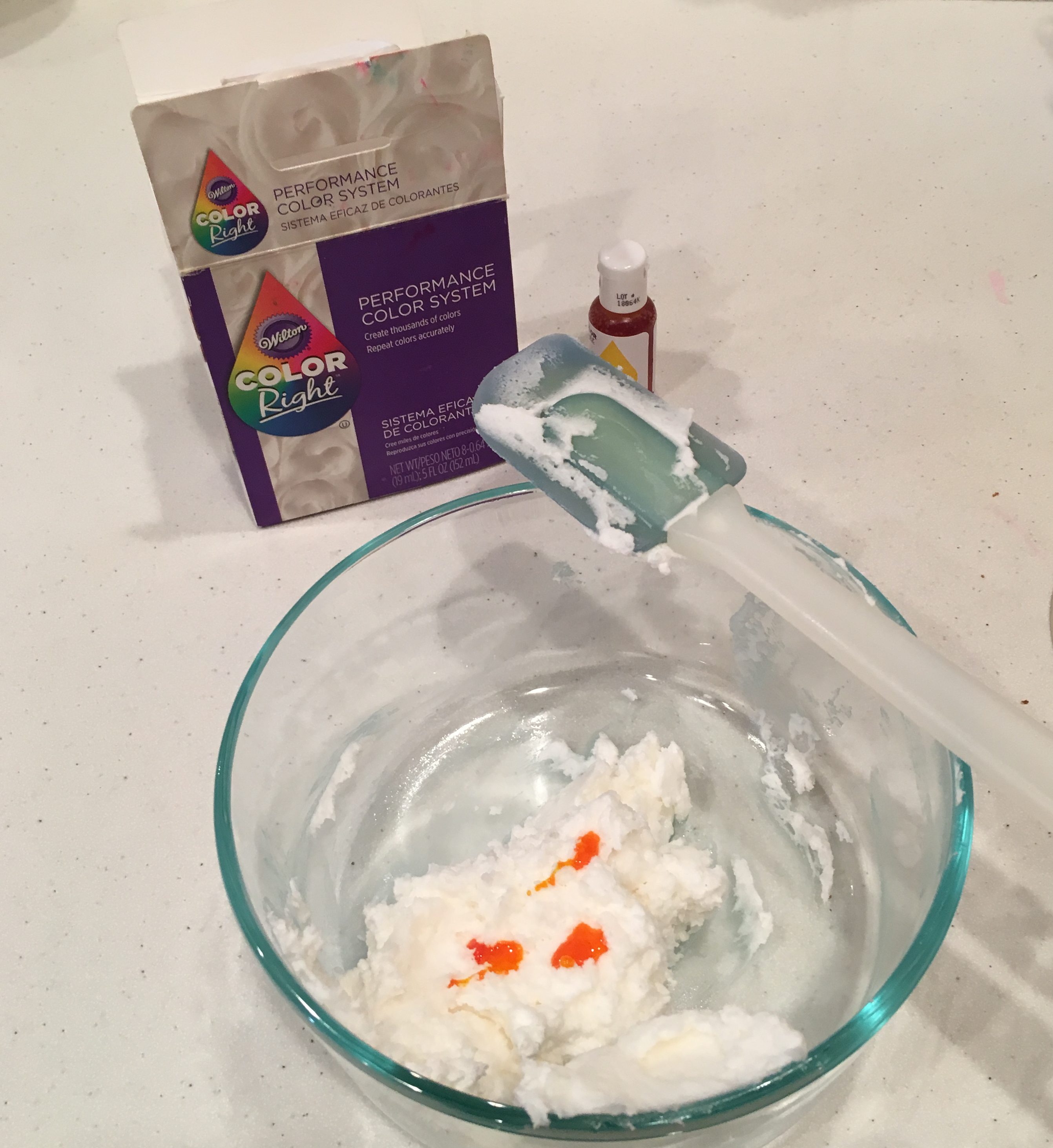 Buttercream is the perfect frosting for these cupcakes are it is delicious and easy to work with.  You can find two different buttercream recipes here.  I have recently begun using Wilton Color Right Performance Food Coloring Set">Color System by clicking the link.
When decorating I sometimes use parchment triangles to make frosting bags but have recently had issues with the bags tearing so I now prefer the disposable bags above over parchment triangle bags.
Step one of these simple, three step cupcakes is simply to pipe on white strips of frosting using the smooth side of Wilton tip #47.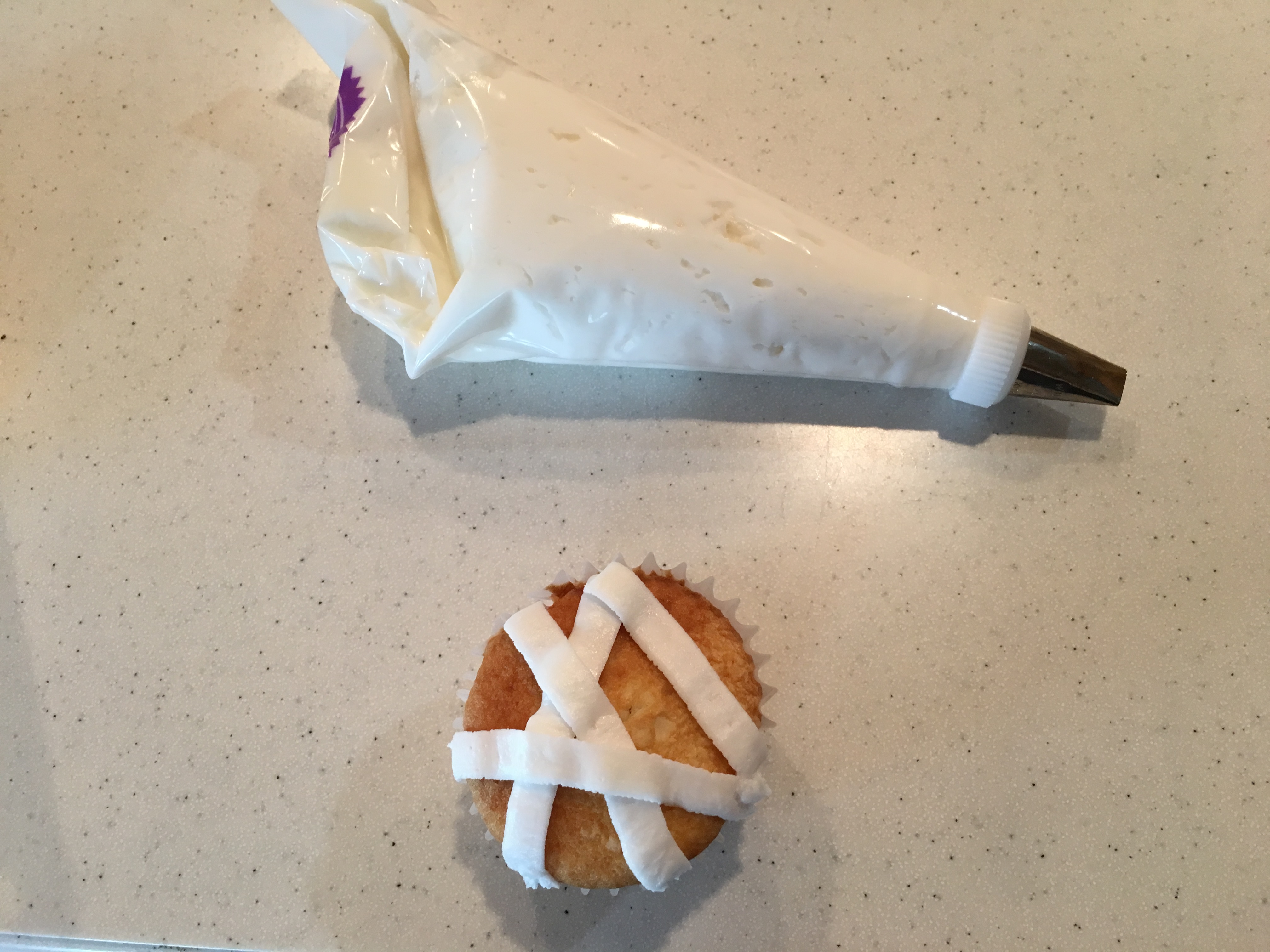 Continue adding strips of white frosting, taking care to use the smooth side of tip #47 until the cupcake is completely covered.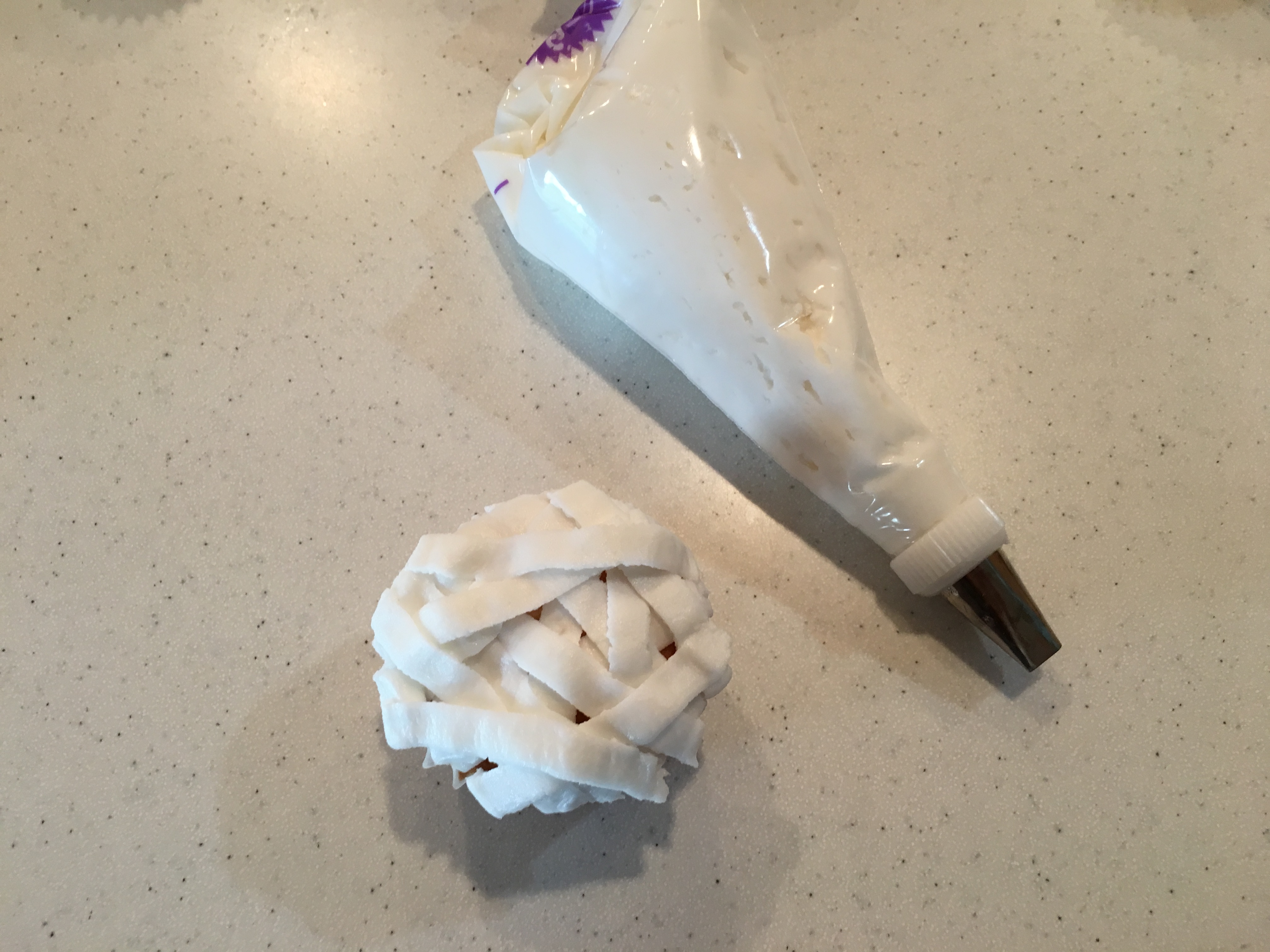 After the cupcake is covered with frosting strips, you can either add candy google-eyes or you can pipe on eyes using white frosting circles made using tip #7 topped off with black frosting dots using tip #3.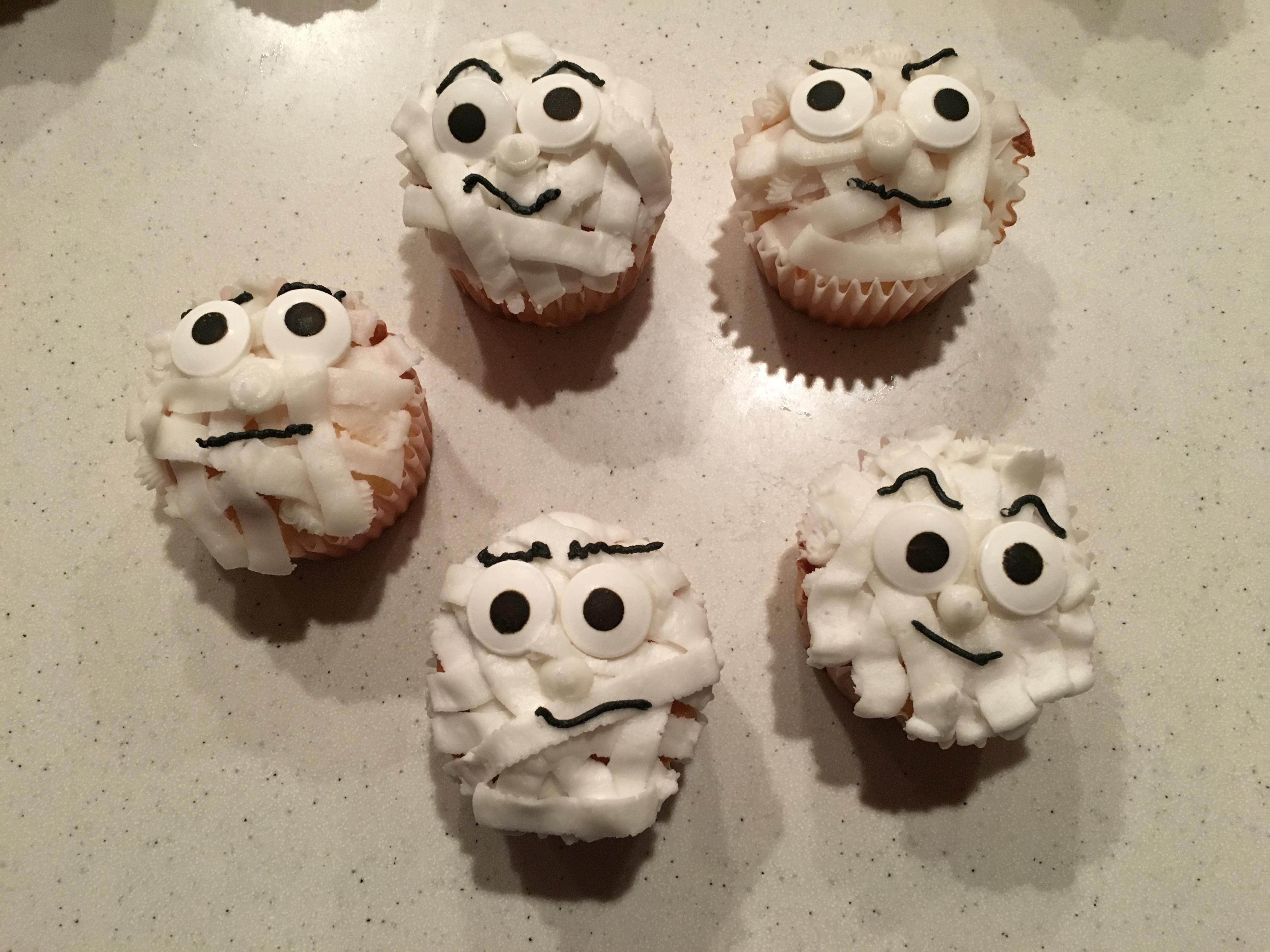 Using Wilton tip #7 and white frosting, add a circle nose and then add eyebrows and mouths using black frosting with Wilton tip #3.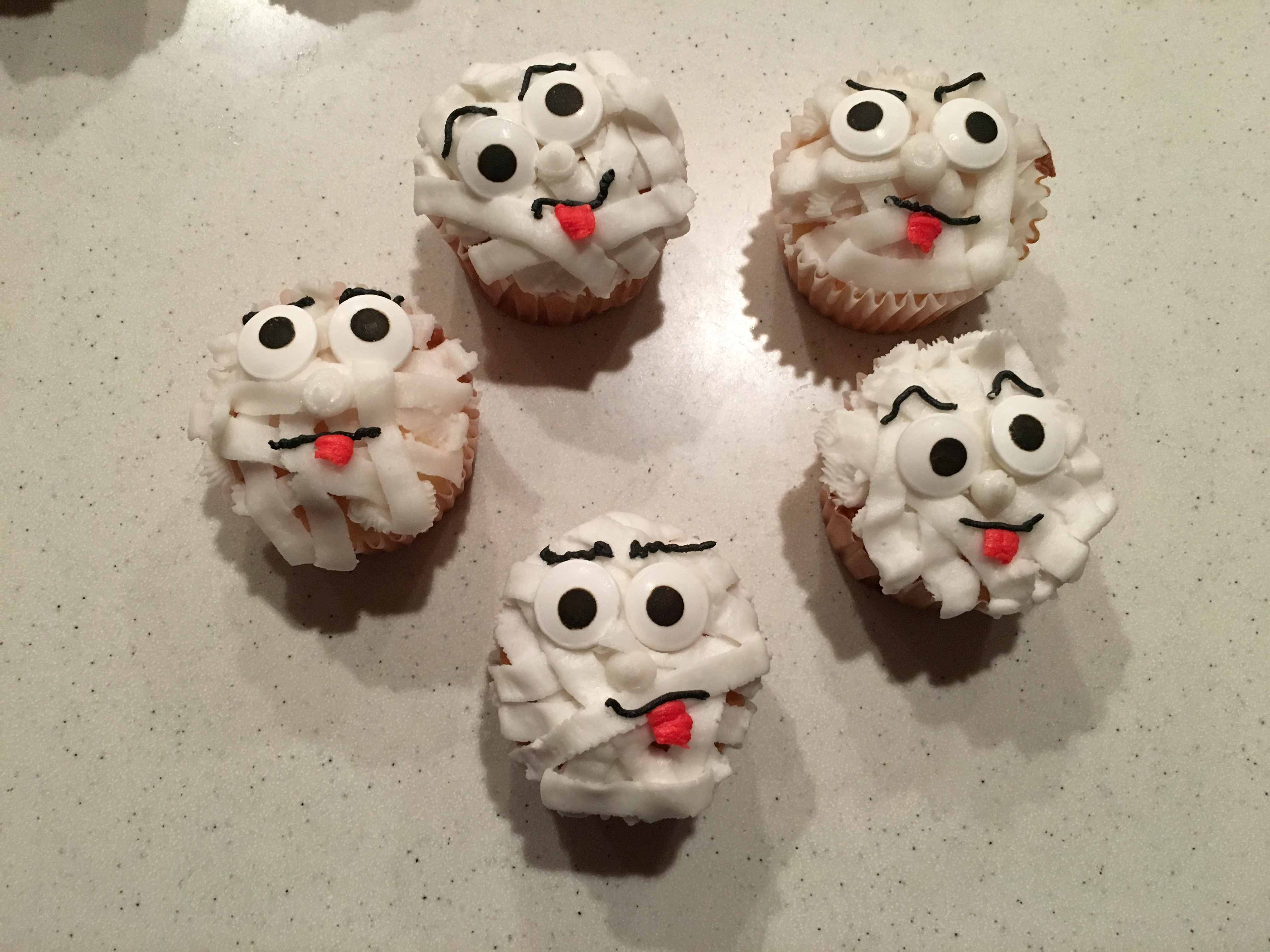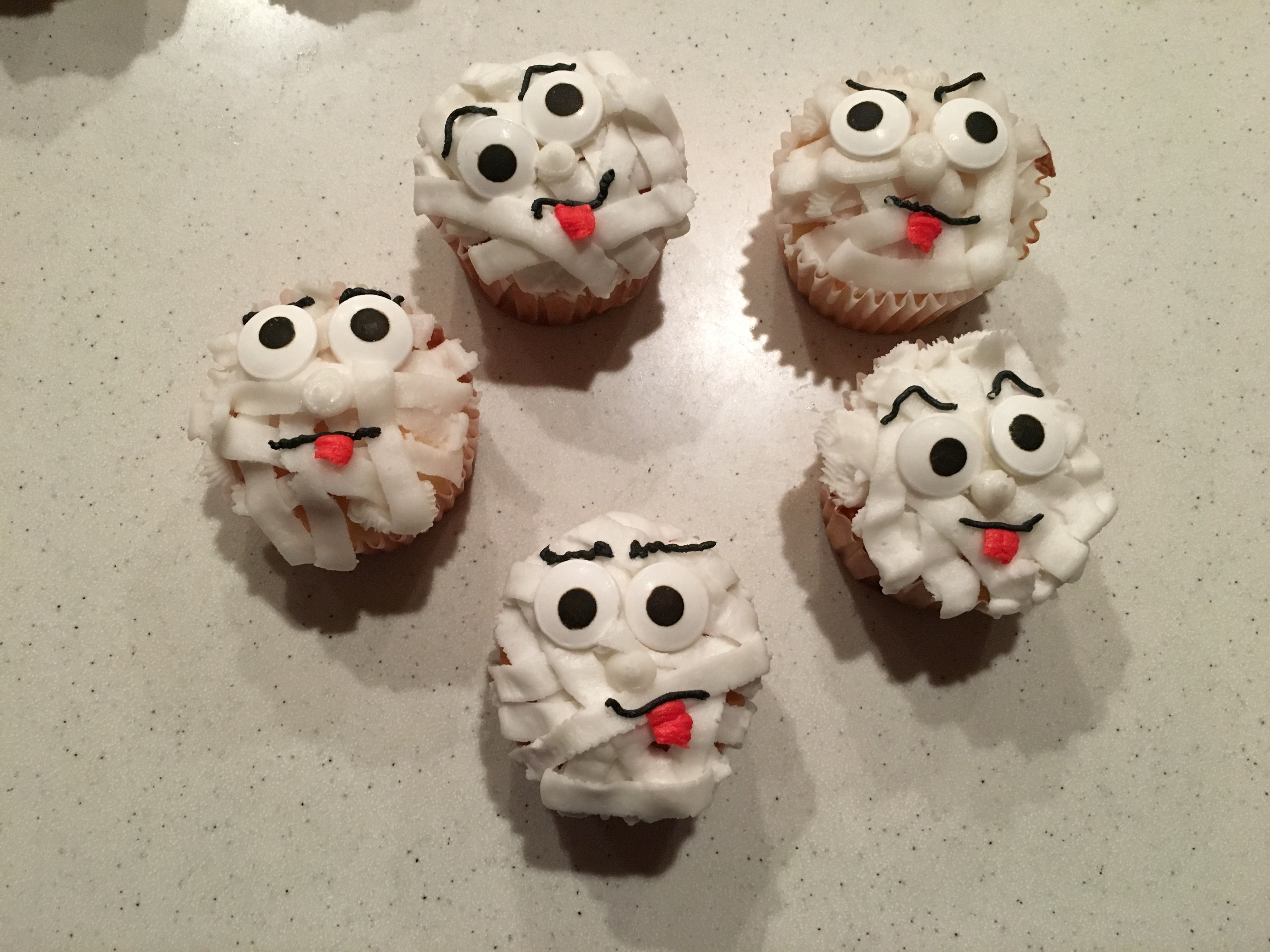 The final step for these cuties is to use Wilton tip #59 and red frosting to add tongues to the mummies.  The tongues are a very important addition as they add that all important esthetically pleasing third color.  
I hope you love these little mummies as much as we do.  Thanks for reading!  If you have any questions I will be happy to try and answer them in the comments below.  Happy Halloween!!