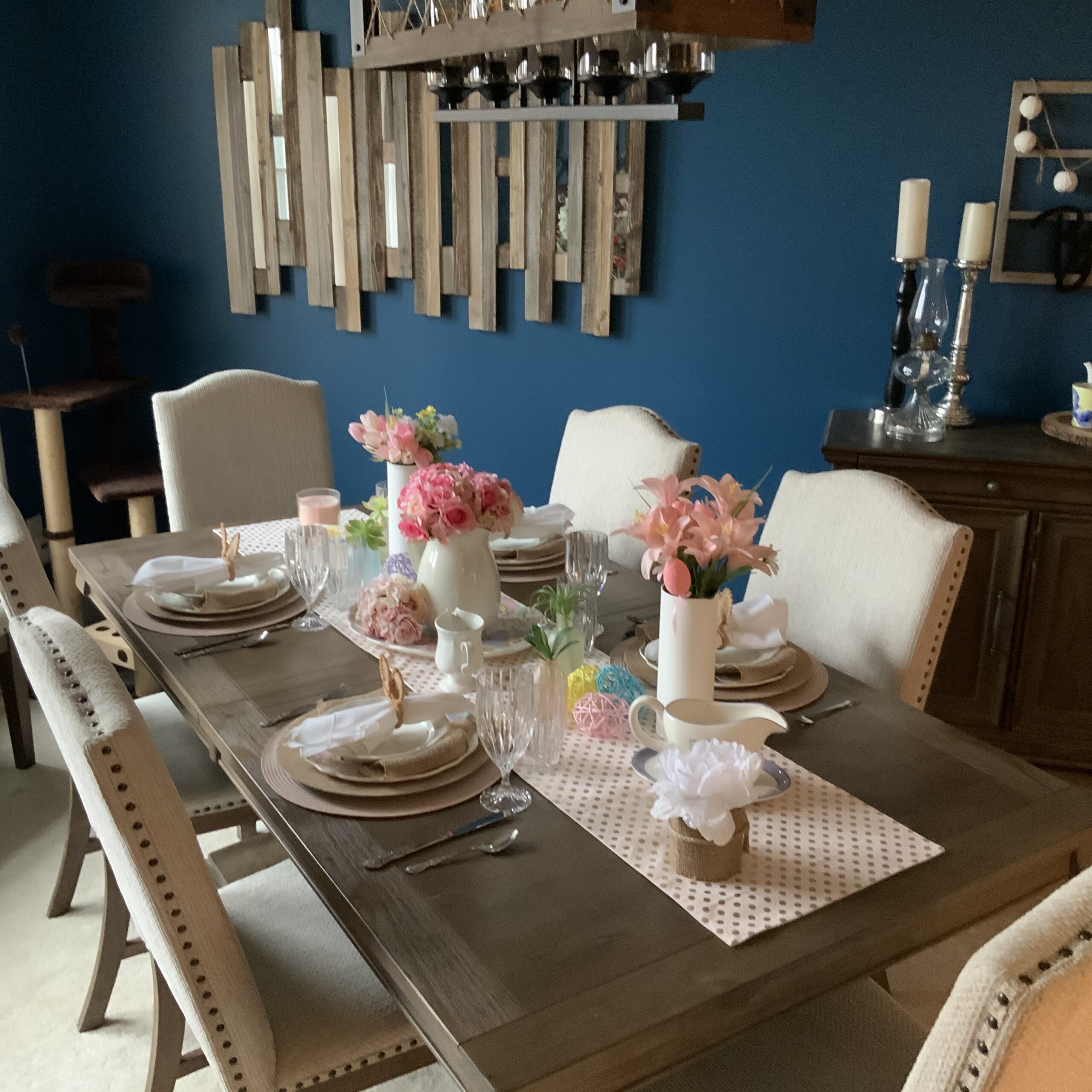 Cost Effective Ways to Decorate Your Home Seasonally
Partnered Post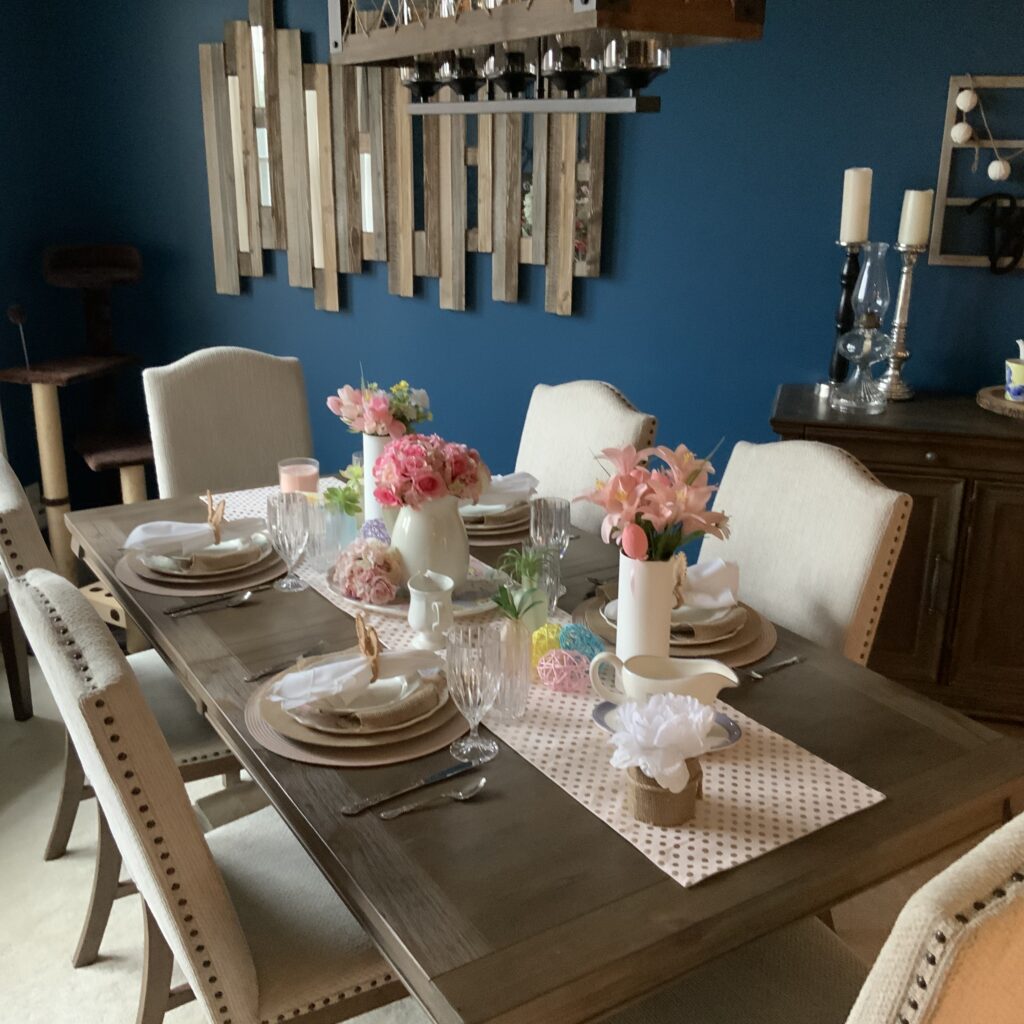 Everyone looks forward to the seasons. Whether it's Easter, Christmas, Independence Day, or Thanksgiving, such moments are precious as you get to spend time with your loved ones.
However, it is impossible to create the perfect celebratory mood without the proper decor to match. Considering you have a lot of shopping, cooking, and cleaning, actively decorating your house becomes a challenge.
Incorporate these tips when decorating your home for the holidays to ensure you have a smooth and fun time doing it.
Plan Ahead
The holidays can be overwhelming. With the many responsibilities demanding your attention, you barely have time for decoration.
Avoid the last-minute rush by planning days or even weeks before the holiday arrives.
Here's how to make the best initial plans:
Anticipate Needs
Every season has its unique theme that your décor should center around. With many holidays you want to bring an ambient dining experience, and while you may not have restaurant tablecloths from Richard Haworth, you can keep things interesting by improvising.
Take a look at my festive Easter tablescape below.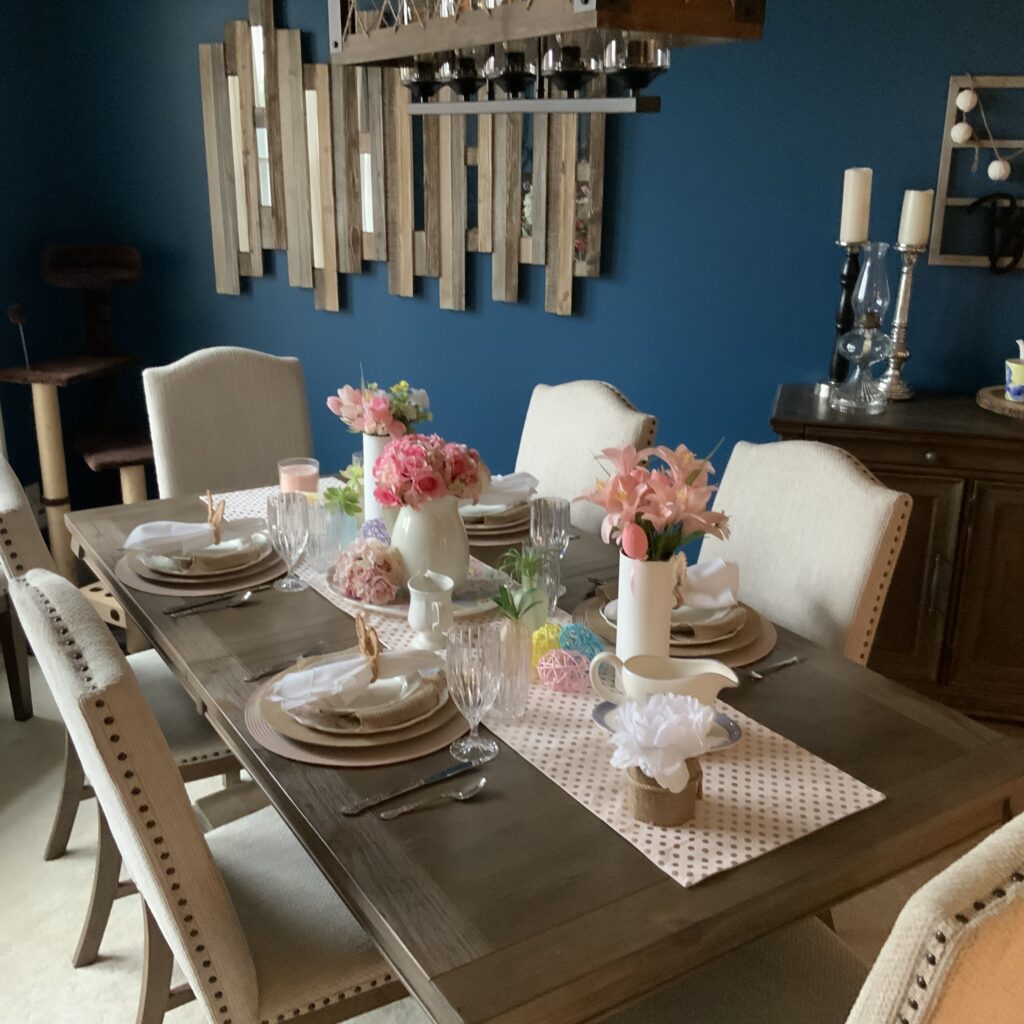 Here's a look at my Thanksgiving tablescape.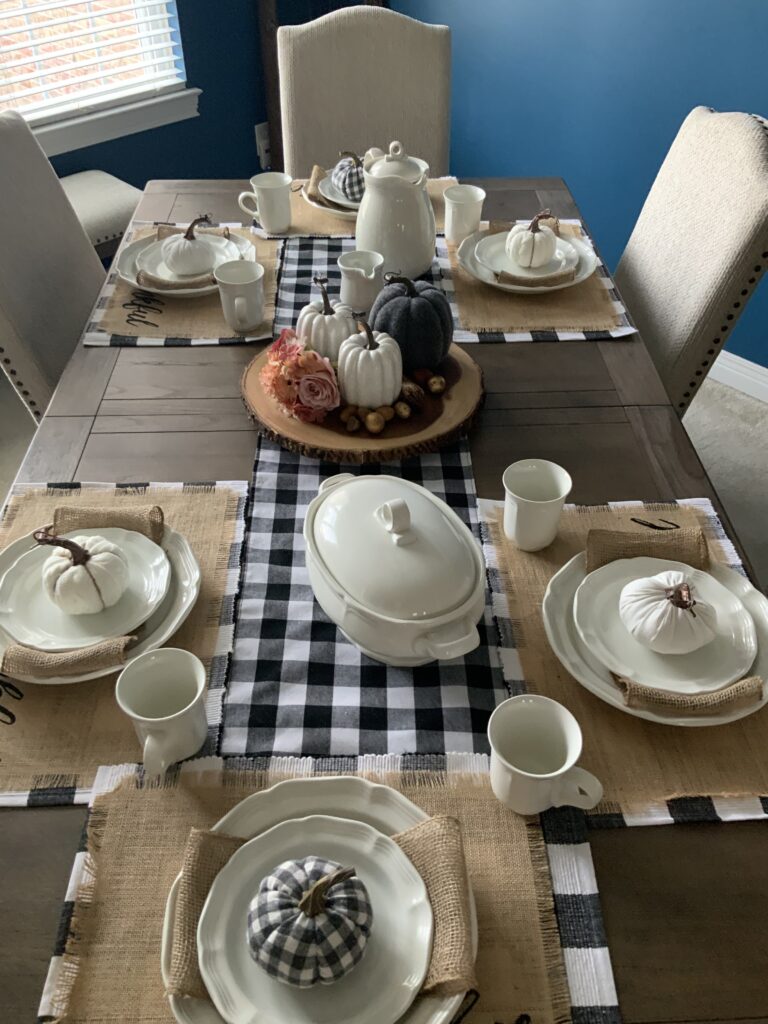 Use a Calendar
With lots to do (including work), you will need a calendar to set specific dates for your decoration activities. I love this calendar for planning.  If you have a deadline for when to get everything done, a calendar helps you remain disciplined with your approach.  Especially during the Christmas season, I like to plan out which parts of our home I will decorate when. This makes it much less overwhelming.  I always save the dining room decor until after Thanksgiving, but living in a colder climate, I decorate the outside of our home the first weekend in November with reasonably decent weather.  I don't turn the outside lights on until Thanksgiving night, but it is nice to have them ready to go.
Go Past the Entry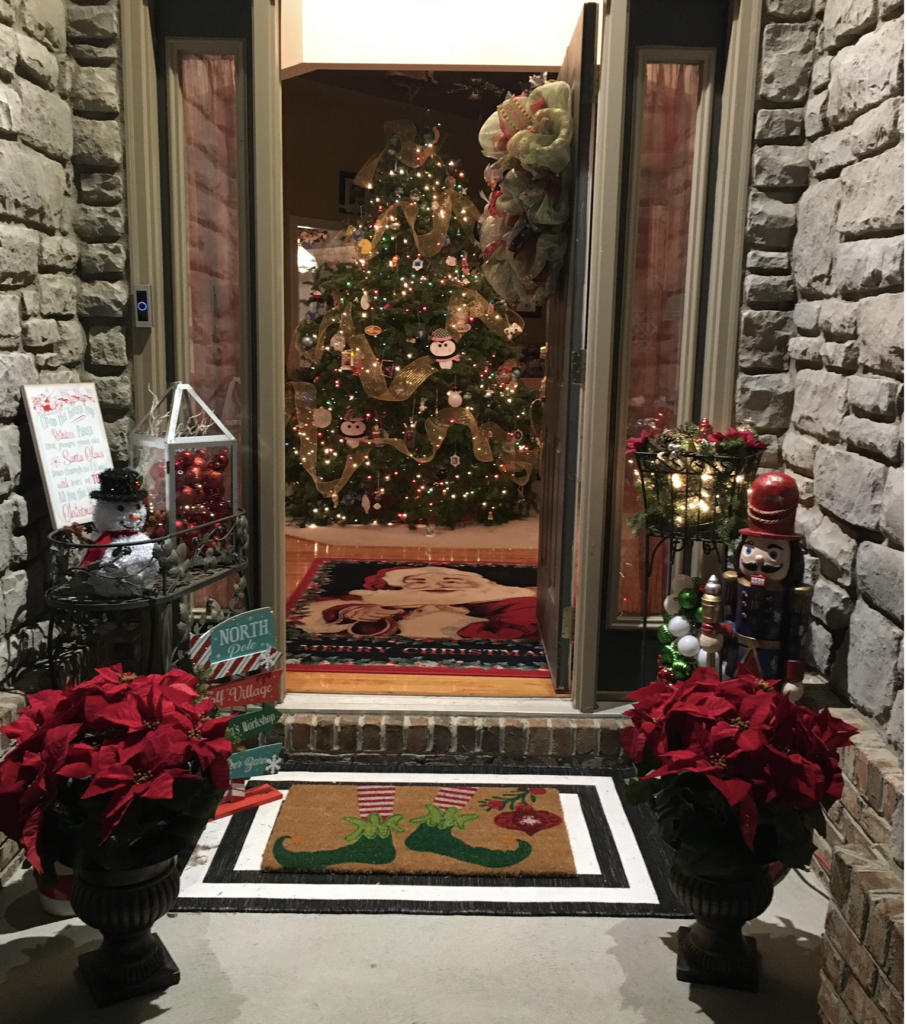 It is tempting to only decorate the front door, yard, and driveway and ignore other areas where people can't directly see from the outside. This tactic, although useful, only brings half the festive mood to your home.
Instead, apply simple touches to other rooms and, if need be, make tiny updates that have a higher impact on your home's look and feel.
Here are the best ways to improve different rooms in your house:
Add some Green
The outdoor natural look is always welcome during the holidays. While there are various ways to incorporate nature into your house, the suitable ones include:
·         Placing boxwood cuttings on the dinner table
·         Attaching fresh holly leaves to napkins
·         Lighting a fir-scented candle
.         Add a wreath to your wall decor.  Try Lamb's ear for Easter, succulent for summer, birch for fall, and a traditional fir wreath at Christmas.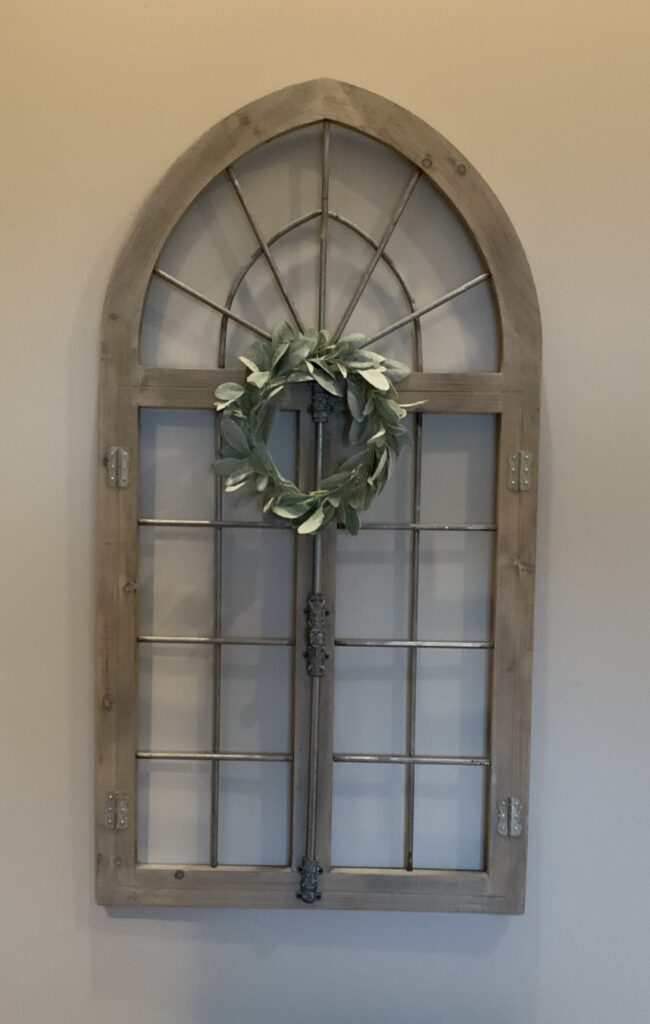 The living room is the ideal location for adding plants and natural objects as it sets the entire house's mood.
Allow Lighting
Lights have a significant impact on the overall look of your house. Whether it is the kitchen, living room, or bedroom, ample lighting brightens the mood and creates the perfect holiday environment.
If you can't allow natural light to enter your home, make good use of artificial lighting that is effective.
As we all know different lighting can completely change the mood.  We have recently begun using Phillips lighting which incorporates the WIZ app.  We love it. The lights can be set to warm white, cool white, or any of a multitude of colors. The lights even have what they call "dynamic" lighting options which can be so fun.  One of my favorites for the winter months is "fireplace" and I'm loving "spring" now that the weather is getting warmer.
DIY to save money and have fun
DIY holiday decor is my favorite.  I love how this DIY to turn simple glass vases into terra-cotta look decor. I use them in this arrangement in my winter decor.  Full instructions can be found here.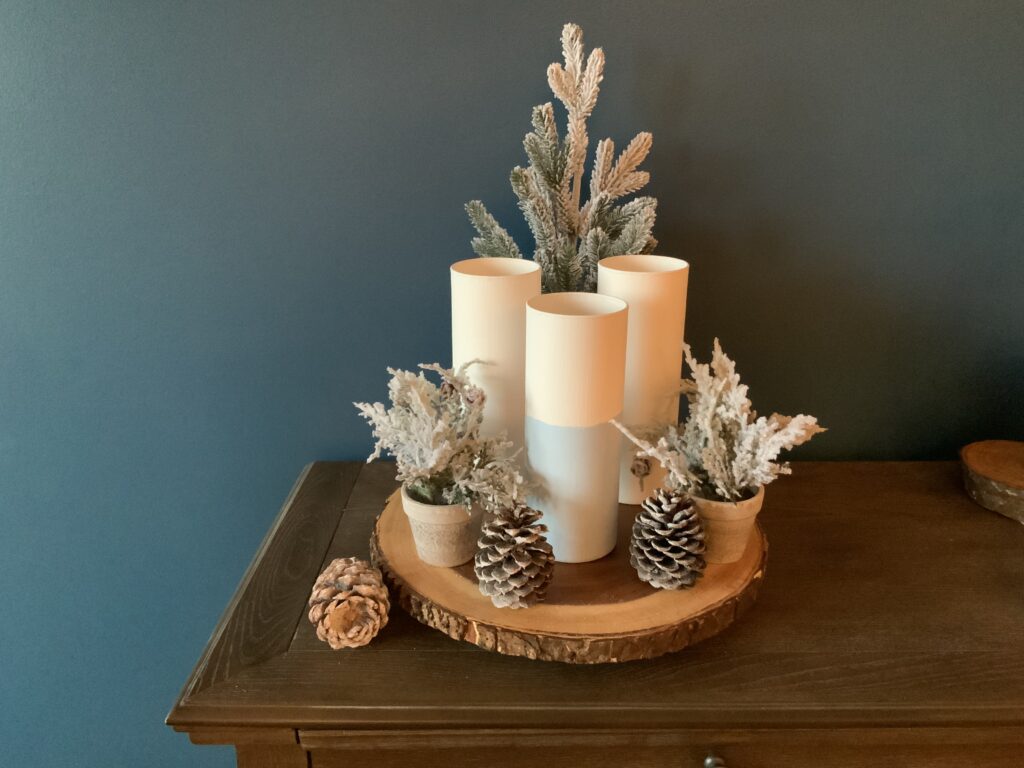 Later I use the white ones on my Easter tablescape filled with faux tulips.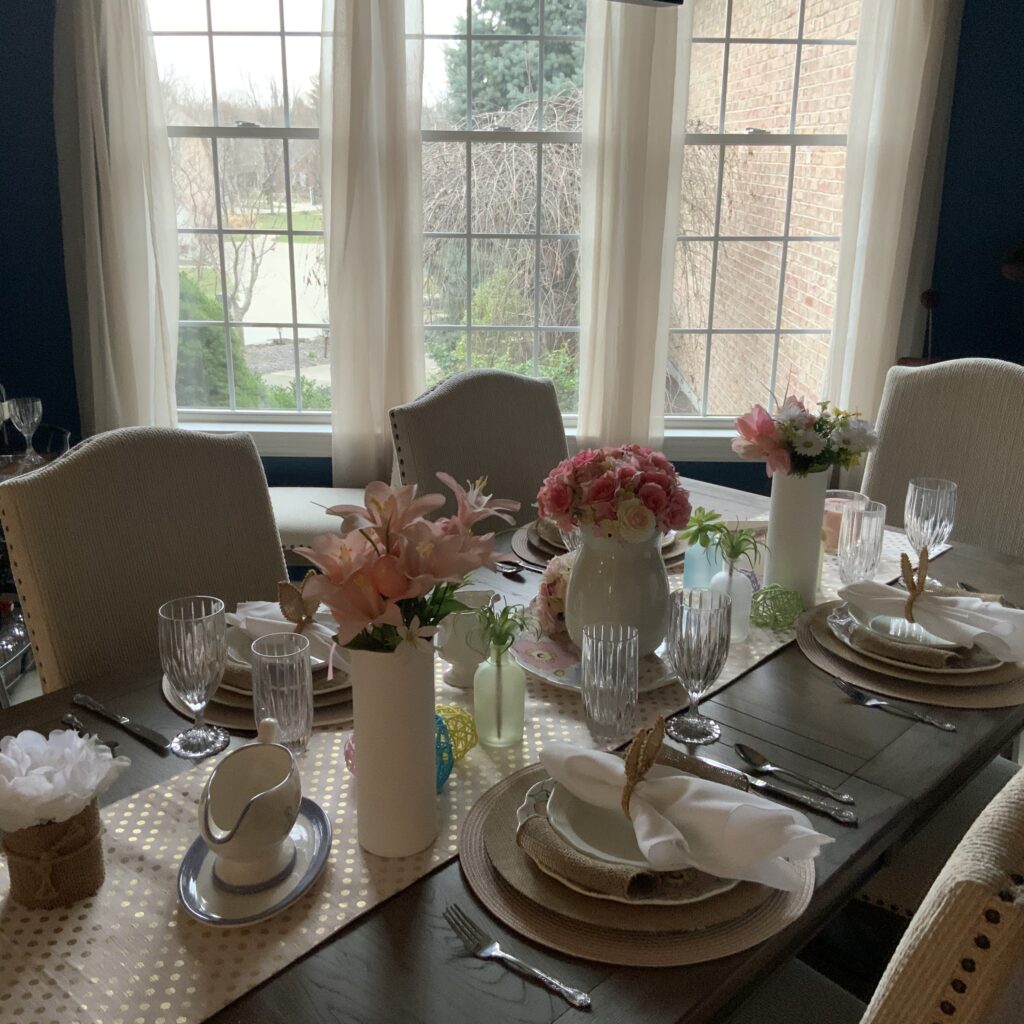 Use Wrappings
Holidays and birthday's aren't complete without giving and receiving gifts. These items are often wrapped up in ribbons and toppers to make things interesting.
Wrapped packages, even if they are just empty boxes, can make for very inexpensive and festive decor. Use eco-friendly gift wraps that are easily disposable later on.
Reuse Items From Previous Seasons
As we saw above, I use the same vases in my winter decor as I do for my Easter decor.  It's all about how they are positioned and what other pieces are used with them.
I also reuse some of my winter table decor through Valentine's Day. Adding red touches to the white winter decor, definitely gets the table ready for Valentine's Day.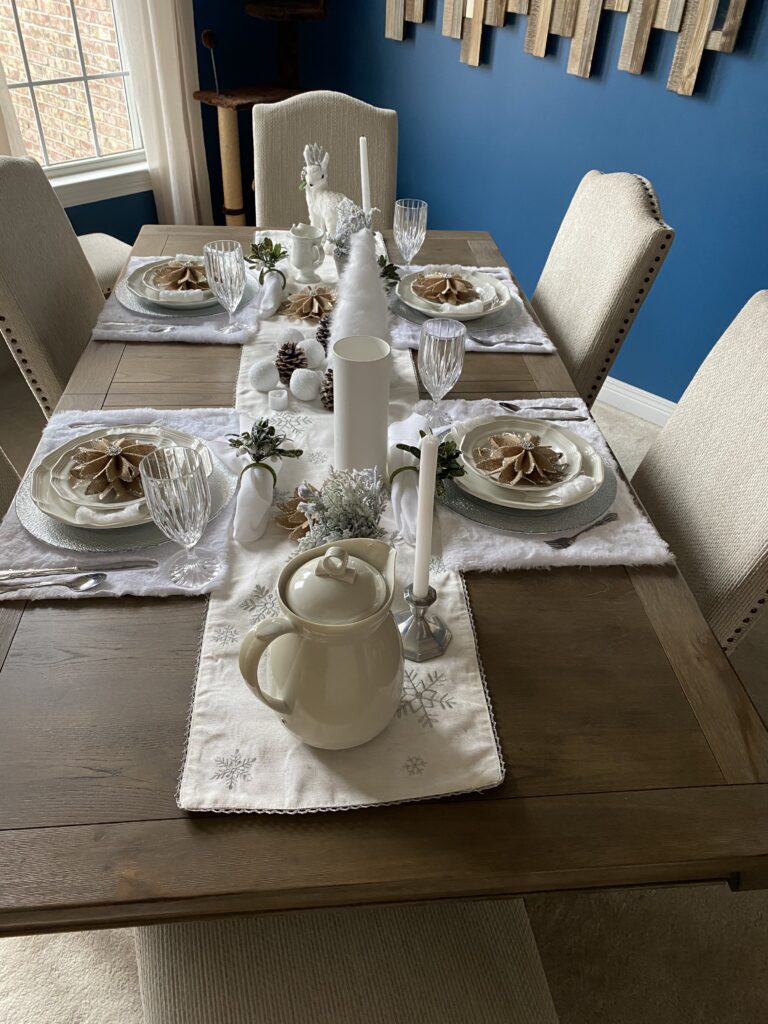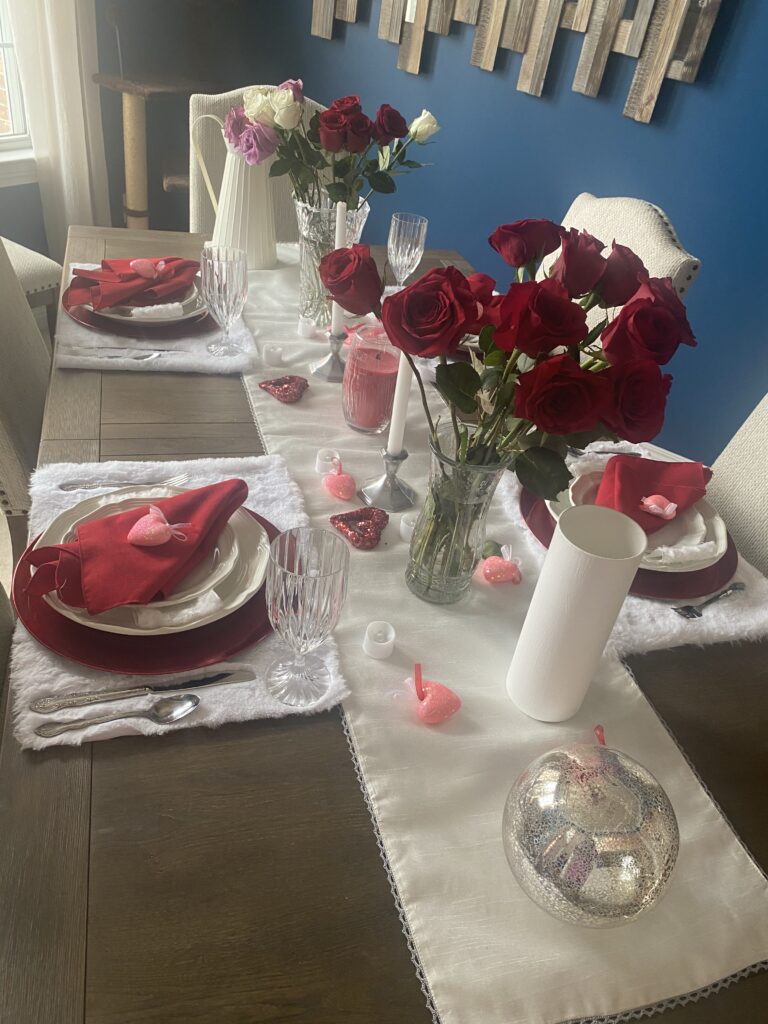 Final Thoughts
No matter the event, decorating your house is not an easy thing. When you're alone, it becomes even more challenging to get the job done correctly. Use these tips when thinking about decorating your home seasonally and follow each to create the perfect mood.  But most importantly, have fun and enjoy the season!!!