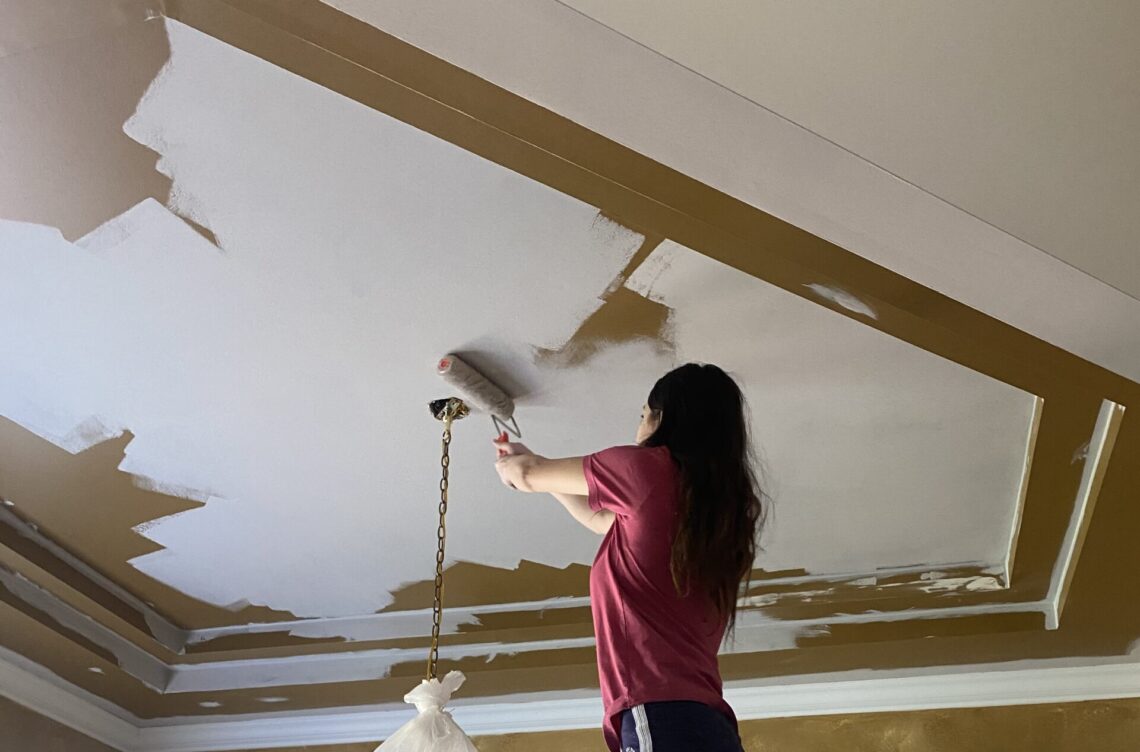 Dining Room Renovation – Painting – Week 2 – ORC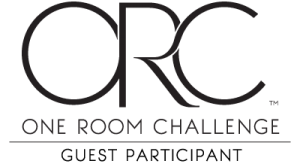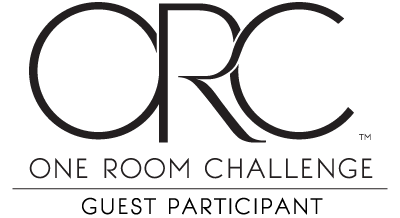 Welcome back!  If you are just joining us for the One Room Challenge, you can check out our plans here.  This week was painting week for us and the paint colors didn't exactly go as planned, but in home renovation isn't that usually the case!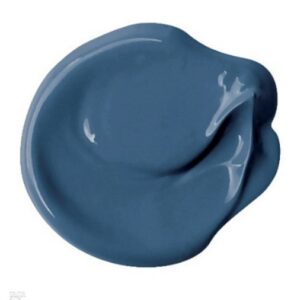 If you remember, the Chinese Porcelain color from PPG Paints is my inspiration for our room.  So with such a rich wall color, I wanted a neutral for the ceiling.  I chose Alpaca. It's a beautiful warm grey from Sherwin Williams and I have used it in other rooms in our home. I thought it would be the perfect paint color for the dining room ceiling.
So first I patched any spots on the ceiling where the tape was beginning to show.  Since there was very little in need of repairing, I purchased a small jar of Red Devil, Onetime lightweight spackling.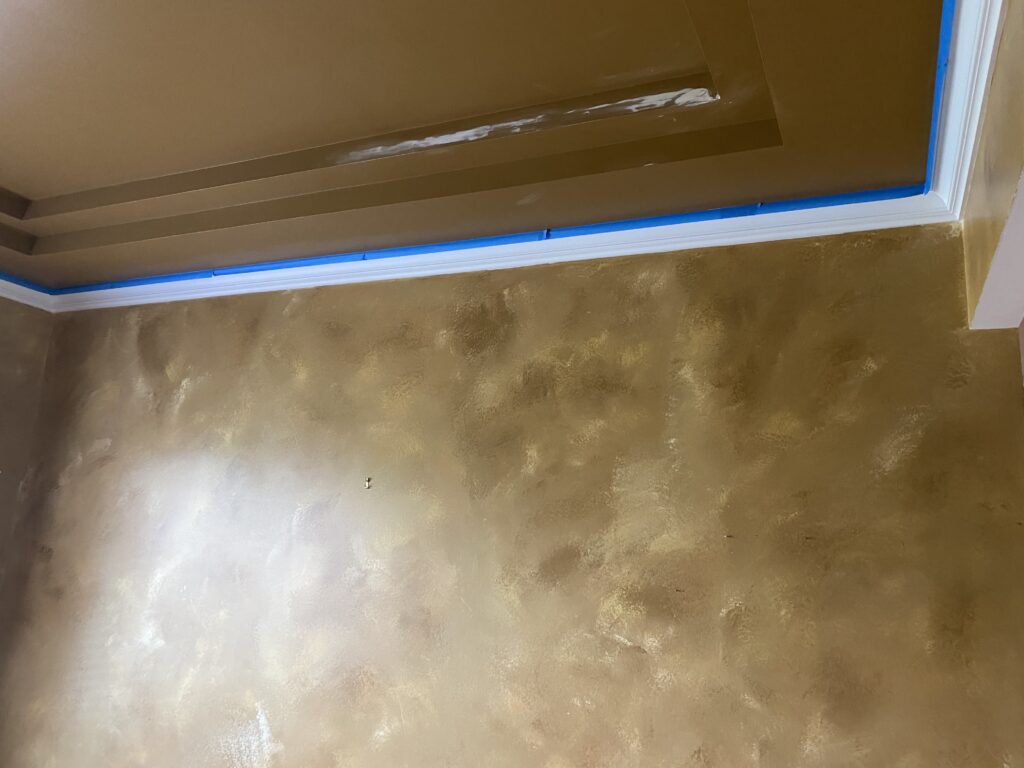 Next we painted the ceilings with the lovely Alpaca color.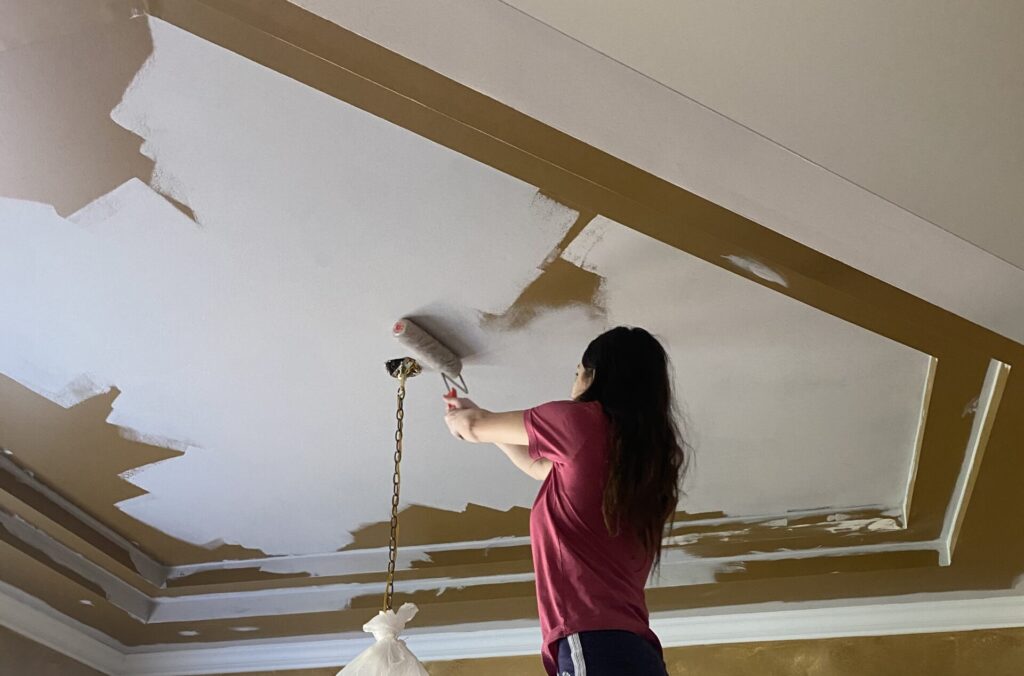 It took two coats to completely cover the much darker original.  The paint went on well and the coverage was great!  That's not where my problem started.
Next we painted the wall with the PPG Paints Color of the Year.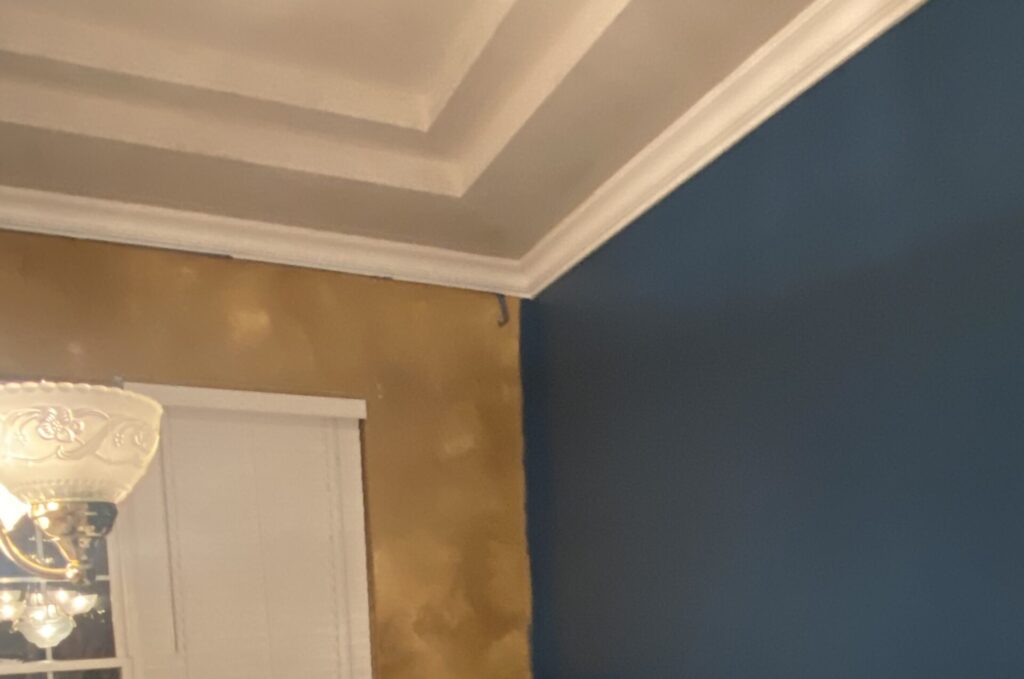 Above is a picture with only one wall and the ceiling complete. I love how it really shows the changes taking place.  We used Timeless from PPG Paint,  and it went on really well and the coverage was great.  Since the old paint is patterned, I wasn't sure how easy it would be to paint over, but it was very easy.
The Chinese Porcelain paint color turned out even better that I had hoped.  I absolutely love the color.  But what I didn't expect when all the walls were painted, was how gray the ceiling looked.  While I have nothing particular against the Dallas Cowboys, I really don't want my dining room looking like a tribute to them!
So, it's back to the drawing board for the ceiling paint color, and now that I have the Dallas Cowboys in mind, I know I can't go with a white ceiling either because blue and white will remind me of my high school colors.  I know to stay away from sports teams, I am going to need a beige neutral.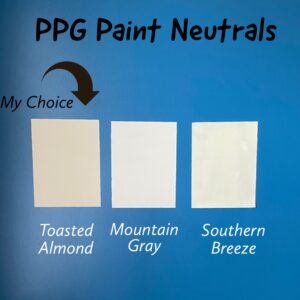 This time, I purchased 4 paint samples and these wonderful paint test sheets. They stick on and are repositionable.  First I placed them on the blue paint to rule out any that were obviously not going to work.  Then I took the final 3 and stuck them onto the ceiling.  One seemed too white and one seemed to yellow.  In the end I chose Toasted Almond.  It's a very light beige, and it doesn't lean toward yellow.  It's a very neutral color and I think it will work well with my new furniture.
Let me just take a moment to say that even though the color didn't work for this room, I still love Alpaca by Sherwin-Williams.  It's a beautiful color, it just picked up too much of the blue and went too gray for this specific space.  I also want to say that the test paint sheets are amazing!  You paint on the front of them and then you remove the backing and they stick to the walls.  When you have chosen your color, you simply remove and toss them.  They can even be repositioned a few times before they stop adhering.
With the help of my son I repainting the ceiling Toasted Almond from PPG Paint, then my daughter steam cleaned the carpet and the week was done.
This week I realized I didn't plan for blinds, so I had to put the old blinds back up until I can get the window treatments in place.  I also realize how difficult it is to get a good picture of the color with such a large window in the room.  There always seems to be glare on the photo.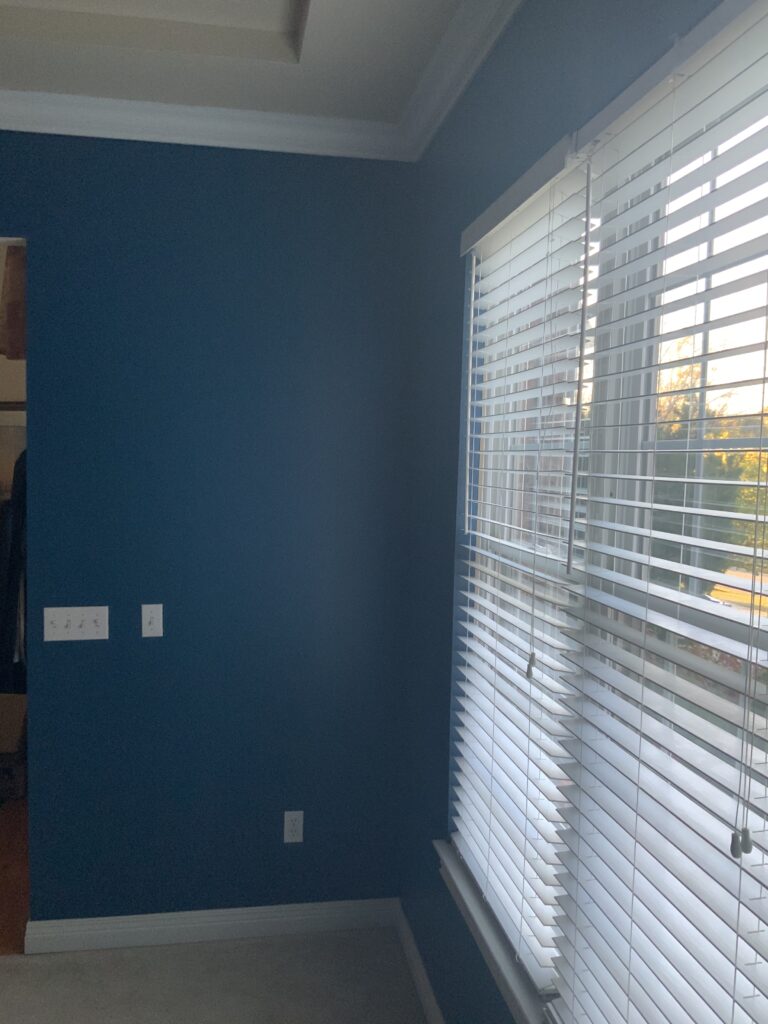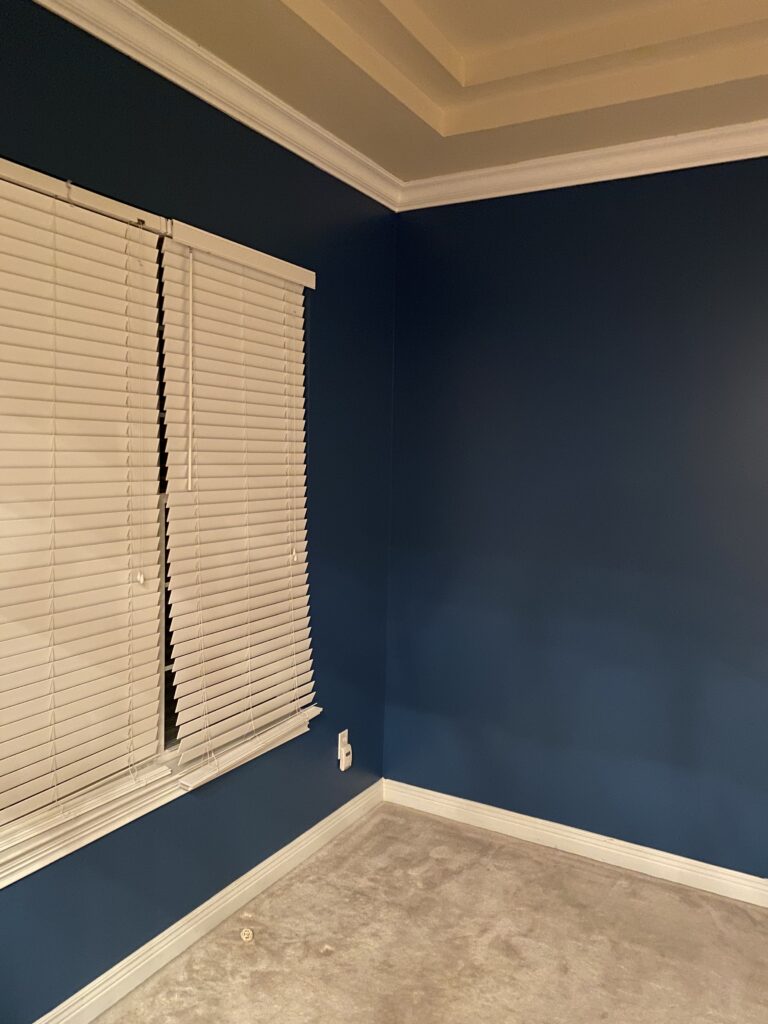 I hope you will join us again next week for more updates, less paint, and I finally choose a light fixture.  There are so many beautiful lights this was no easy task.  Follow along on Instagram and Pinterest for daily updates and …
Don't forget to check out the other designers whose makeovers can be found on the One Room challenge™ Blog page by clicking here.
Thanks for stopping by.  See you soon.