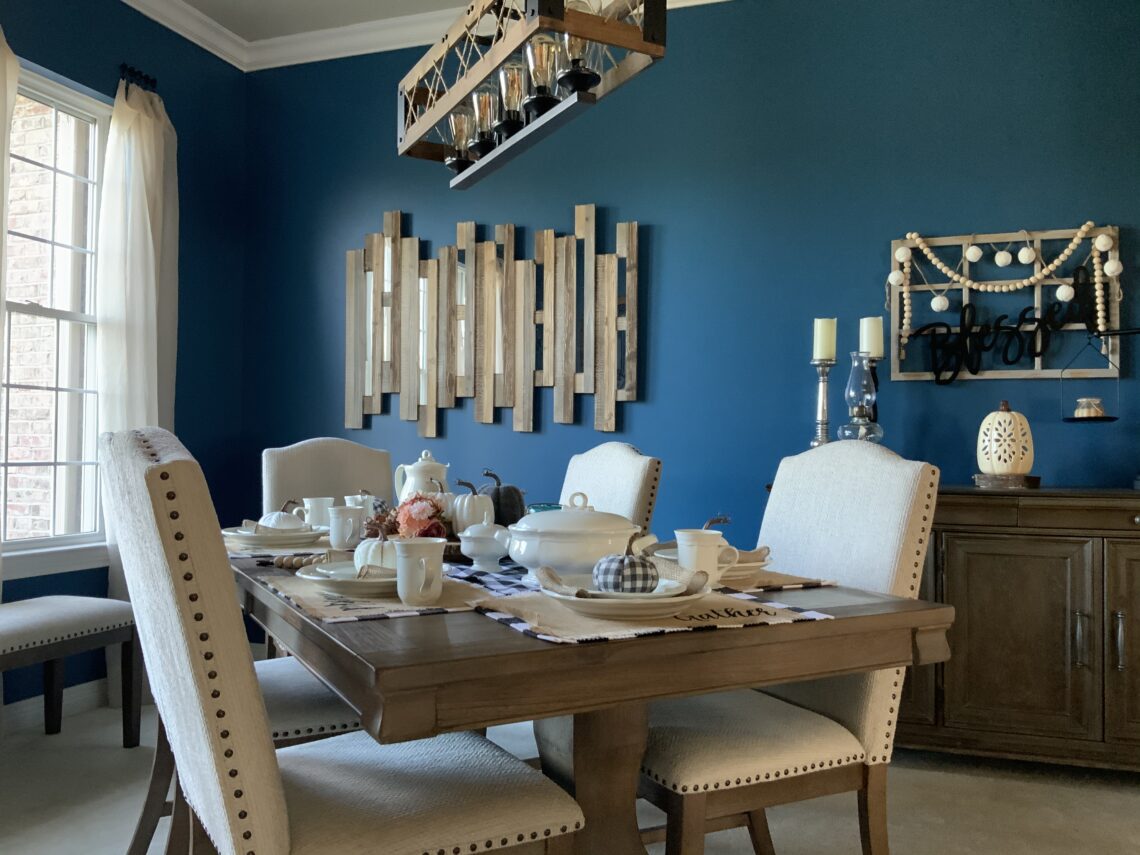 Don't Disconnect from Decor Just Because You are Buying On Line
Sponsored Post
This past year, our homes have become our universes. Now, we literally work, play, and sleep in these spaces, a fact that's led many of us to redecorate.
Unfortunately, while painting your walls needn't be all that tricky if you've got some spare pots in the shed, finding the ideal pieces of furniture that bring it all together can be challenging. 
That's why many of us are now turning online.  I was able to purchase almost everything I used in my Dining Room remodel on line.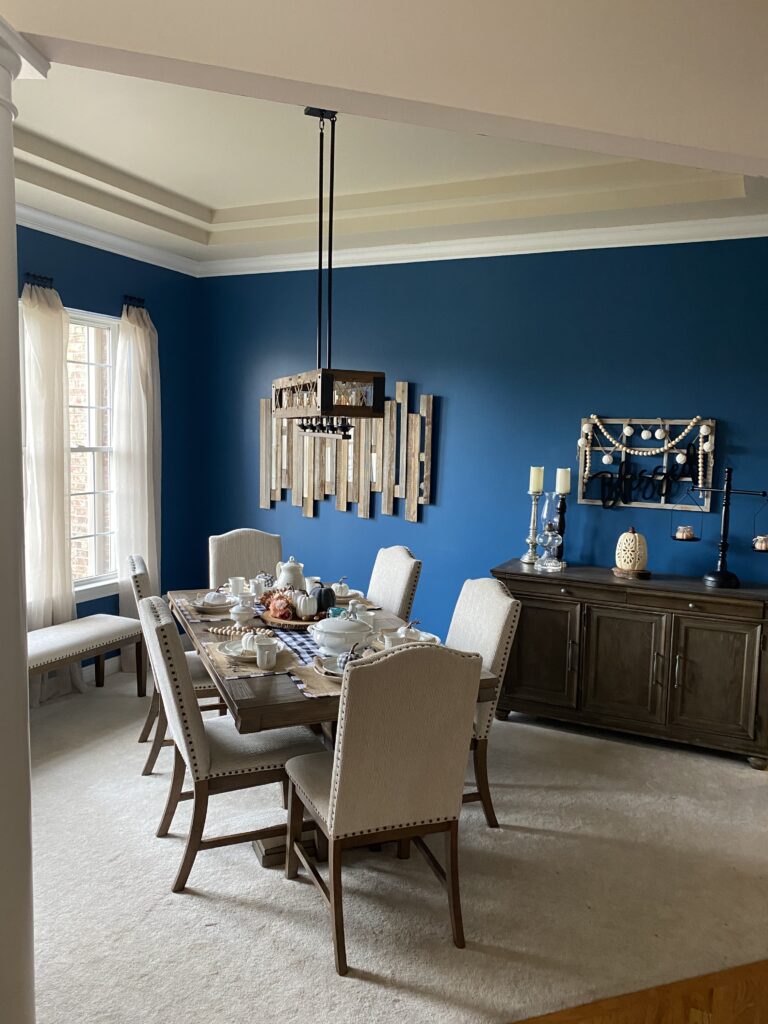 The furniture above was purchased from Ashley Homestore.  The lighting can be found at this Lowe's link.  The wall decor is from Kirklands.  The scale is this one from Kirklands.    I ordered all of the items listed above on-line, and did store pick-up from Kirklands, but had the others delivered.
Unfortunately, with restrictions not looking set to lift anytime soon, your home may well depend on your ability to stock each room online. The question is, how can you do that and still guarantee decor that does you rooms justice? 
Image from Pexels: CC0 License
Always look at measurements
Countless online shoppers don't check measurements, and it results in sofas that barely seat one, tables that take up the entire room, and ornaments that are never going to squeeze onto that spare shelf. As such, we urge you to always look at measurements and actively map out the space with a tape measure. As we'll discuss later, pictures can be deceiving, and many online retailers will work to make proportions look a little more than they are in reality. Equally, pictures without points of reference can be much bigger than you'd expect, and sometimes that's just as bad!
Consider where you're buying from
With big-item pieces of furniture, especially, it's always worth looking at where you're buying from. After all, conversion rates alone can lead you to pay well over the odds if you aren't careful. Get around this by always seeking items either on-shore or from retailers that offer a US bank account for pricing transparency upfront. Think, too, about shipping distances, and avoid buying larger items from far away. As well as making it more likely that items will arrive in one piece, this small consideration could save you a rather large fortune in shipping. 
Look at customer pictures
As touched on above, retailer pictures aren't always the most reliable. They're trying to sell you a product, after all. This can lead to not only the sizing issues mentioned but also color differences that mean pieces clash with rather than complete your rooms. Luckily, the vast majority of sites now also display customer reviews, some of which come complete with more honest/less edited pictures in tow. By looking at these, and taking the time to read those reviews, you'll gain a much more accurate picture of whether a piece is the right fit for your home.
In an ideal world, we'd all still be heading out for fun furniture shopping days, but that's not the reality we live in right now. Luckily, it is within your grasp to stay safe and still get furniture right, and these pointers will help you do it.